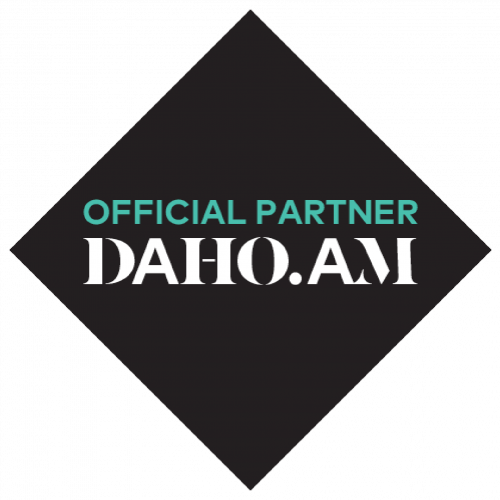 , from 9 a.m. – 11 p.m.
Zenith Concert Hall, Munich
daho.am 2018
DAHO.AM in Munich
On the 24th the time has come. Christmas is coming ;-)
No, we would have noticed by chocolate santas.
The 24th of July 2018, however, brings a lot of fun, excitement and anticipation for all tech-friends – just like on the big feast days. This July, the DAHO.AM is taking place already for the fifth time. It is a Bavarian tech conference for developers, technology drivers and technology-minded entrepreneurs.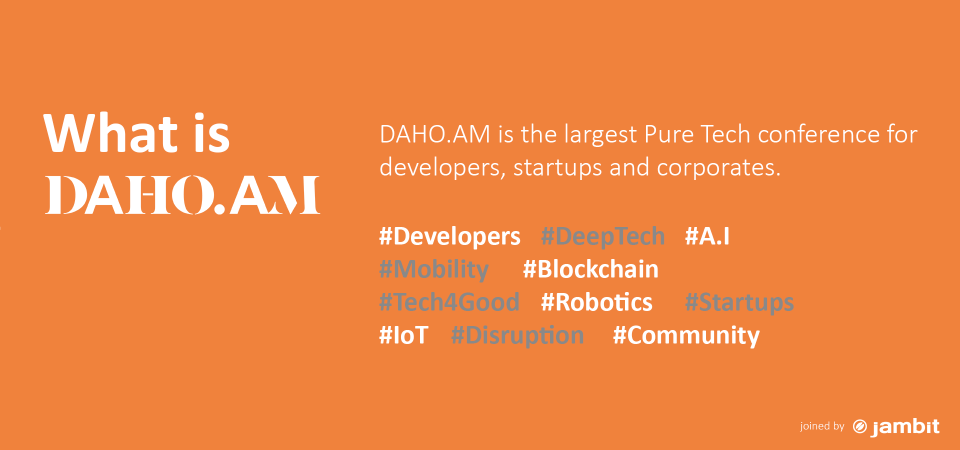 "DAHO.AM" with jambit
jambit at DAHO.AM
In 2018, jambit is the official partner of DAHO.AM. As software enthusiasts and digitalization partner, jambit will also take part with an own booth. Our jambitees are happy to enter Zenith hall providing hands-on project experience of software development. Thus, we will send a whole jambit team of experts to the tech conference for our first visit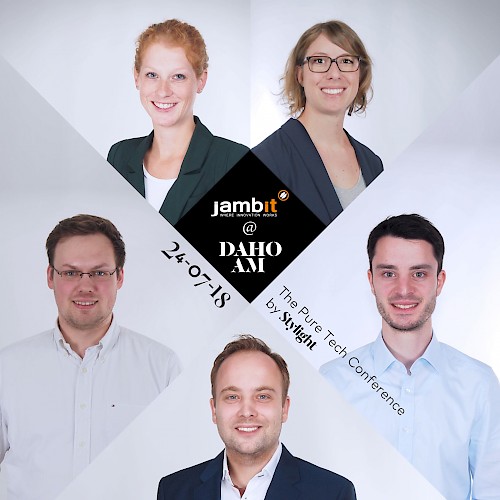 Our recruiter Alisha Neuner and Johanna Pröhl will be able to affirm in detail our working culture at jambit.
In addition to HR, of course, some software architects will be on site, too.
Marian Wieczorek (Software Architect for Automotive Bavaria), Andreas Scharf (Senior Software Architect at New Business) and Robert Kowalski (Head of Automotive Baden-Wüttemberg) have an open ear for all the technical topics and belongings.
All over, every jambitee is eager to get to know you and all the other tech-interested people.
If you are interested in KI, Blockchain, IoT, Robotics and all the other exciting deep tech topics just as we do, you should not miss the tech conference, but also visit our booth.
We are located in the coal bunker between solution stage and start-up competition area. In addition, helpers and the large site plan at the entrance of the coal bunker will also show you the way.
Just look for our logo!
WHO? A whole bunch of software-loving jambitees
WHAT? DAHO.AM Tech conference
WHEN? Tuesday, 24th Juli 2018, 9 a.m. – 11 p.m.
WHERE? Coal Bunker // Zenith Concert Hall Munich, Lilienthalallee 29, 80939 Munich, Germany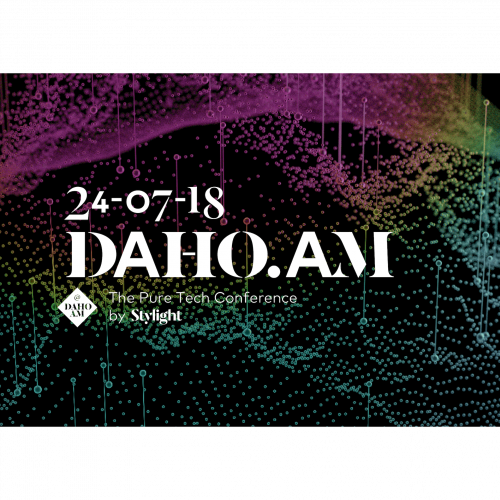 For those who already think they would perfectly fit to jambit, you are very welcome to check our homepage and especially "Working at jambit". Here we also show you what it means to be a jambitee and how we fulfill our goal of "100% satisfaction for customers and employees".
And if you can't make it to DAHO.AM this year, you are welcome to contact us directly and get to know us. jambit is always looking for ambitious, curious employees who love upcoming challenges of software development and always wanted to work in an established company.