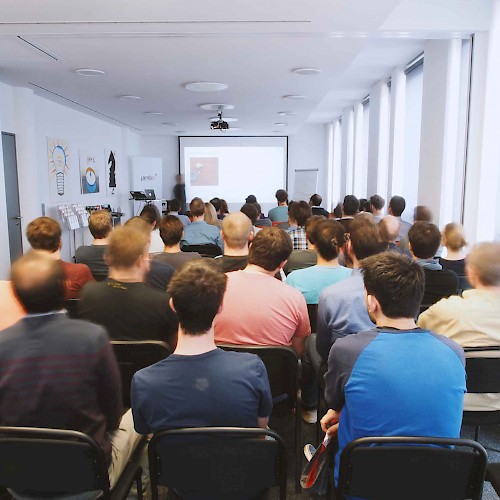 , 1 p.m. – 5 p.m.
jambit GmbH, Munich
CoffeeTalks III / 2017
In June, all jambitees and interested jambitees-to-be are welcome to join the 40- to 50-minutes presentations by our experts about current IT issues and trends. Between and after the presentations, jambit invites everyone for discussions and networking over a good cup of jambit-coffee.
___
01:00 – 01:40 p.m.: Polyglot Programming: Reality or Hype?
Michael Kirsch, M.Sc. / Software Architect / Automotive Bavaria
In order to find an answer to this question, developers have been surveyed about their project work and their professional environment as part of a scientific study. In the talk, the results of the study will be presented and analyzed, focusing on the following aspects:
Range and usage of programming languages
Pro's and Con's with the usage
Connection between the programming languages
Influence on the developer's motivation
Typical problems with the development and tool support
___
02:10 – 02:50 p.m.: Open Innovation
Marco Spörl, M.Sc. / Senior Software Architect / Automotive Bavaria
Open Innovations seems to be one of the most commonly used buzzwords in innovation theory and management. But what exactly is behind this approach?
In his talk, the speaker explains the motivation and concepts behind Open Innovation. He describes core processes and implementation methods of Open Innovation and points out approaches for the strategic use of internal and external knowledge in the innovation process.
___
03:20 – 04:10 p.m.: Reactive Programming
Michael Hoffmann, M.Sc. / Software Architect / Automotive Bavaria
The programming paradigm Reactive Programming has become more and more popular in recent years.
The speaker shares his experiences and findings from practice. He explains the meaning of Reactive Programming and why developers should be interested in this concept. Moreover, he provides an overview of the most relevant operators and describes the Pro's and Con's of the programming style based on a practical example.