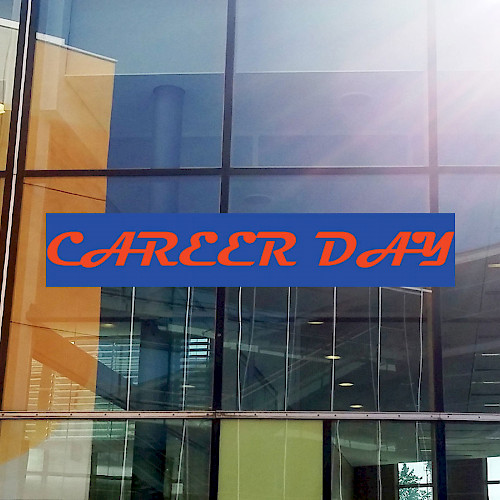 , noon – 5 p. m.
Städt. Berufsschule für Informationstechnik
Training at jambit: Career Day at BS Info Munich
On November 21, 2019, the annual Career Day will take place at the Städtische Berufsschule für Informationstechnik Munich. On this day, graduating students will have the opportunity to get to know companies offering apprenticeships/trainings. jambit supports the initiative of the job fair and presents itself with its own booth.
IT training in Munich: From trainee to software expert
For many years, jambit has been offering two IT trainings: the "Fachinformatiker für Anwendungsentwicklung" (IT specialist for application development) and the "Fachinformatiker für Systemintegration" (IT specialist for system integration). The training year at jambit starts in September each year. School students interested in IT can already apply now. Exciting training years await potential trainees. After an initial onboarding phase, they get to know jambit's various departments.
jambit wants to provide trainees with a broad insight into software development from day one. The trainees get to know customer industries, project types, different teams as well as different project management methods, tools and technologies. After their three-year-training, the goal is always to keep them on as permanent employees.
WHO? You will meet our HR team, Nina Hübner and Hannah Feuchtenberger personally.
WHAT? Career Day of the "Städt. Berufsschule für Informationstechnik" (Technical School for Information Technology Munich)
WHEN? On Thursday, November 21, 2019 from noon
WHERE? BS Info, Riesstraße 34, 80992 Munich, in the big auditorium