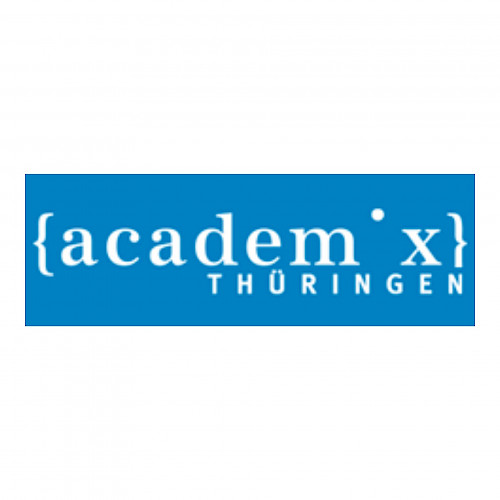 , from 10 a.m. to 5 p.m.
Comcenter Brühl
academix Thuringia
Meet jambit at academix and get your dream job as a software developer in Erfurt.
Students, graduates, young professionals and high potentials are looking for their professional future in Thuringia at academix. The event is organized by the Thüringer Agentur Für Fachkräftegewinnung (ThAFF). An optimal opportunity to get in contact with different companies and to inform yourself about job options.
The opening of jambit in Erfurt is getting closer and closer - be there early and be one of the first jambitees in the new office! We are looking forward to meeting new faces and bright minds. Meet our jambitees Nicola Maier, Manuel Bostanci and Maximilian Claus at academix Thüringen to learn more about the various opportunities and our new office in Erfurt.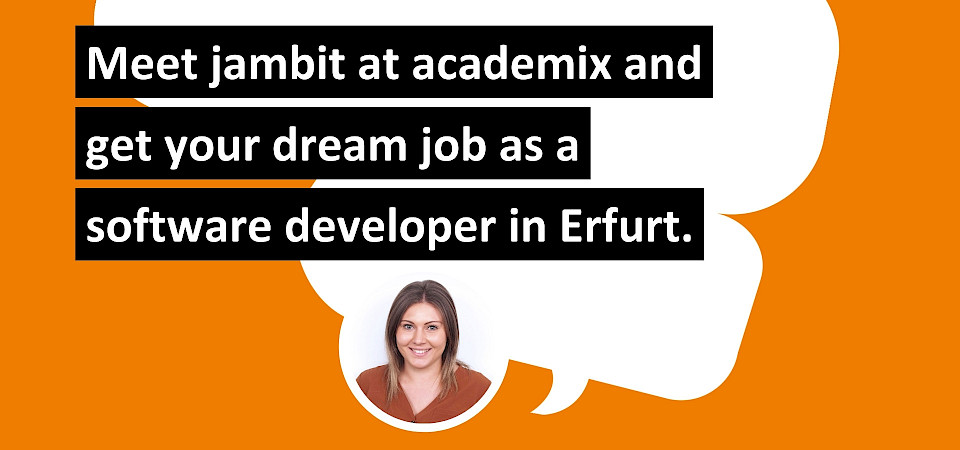 All facts at a glance:
WHO? Our jambitees Nicola Maier, Manuel Bostanci and Maximilian Claus
WHAT? academix Thuringia career fair
WHEN? Thursday, May 19, 2022, 10 a.m.-5 p.m.
WHERE? Comcenter Brühl