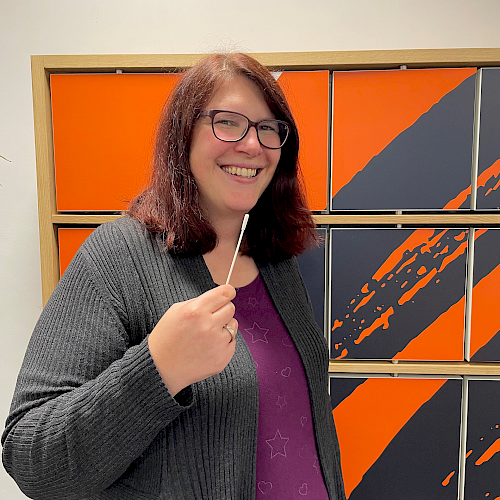 It doesn't hurt to do good things: jambit supports DKMS
The jambit Christmas donation 2021 goes to DKMS
jambitee Katharina Eichner has registered with the DKMS and was matched as a potential stem cell donor in 2020. Her experiences motivated her to tell others more about the topic. Following her suggestion, this year's jambit Christmas donation goes to DKMS.
We are very happy to be able to share our success with others again through our traditional Christmas donation. As proven for many years, our jambitees have again chosen an organization they truly care about. With the jambit Christmas donation 2021 we support "DKMS".
The DKMS is an international non-profit organization dedicated to the fight against blood cancer. Its main task is to draw attention to the fight against this type of cancer and blood disorders. They work on the improvement of existing treatment options and the registration of potential stem cell donors to save the lives of patients. To date, DKMS has succeeded in doing this with more than 10.5 million registered life donors and the subsequent procurement of more than 91,000 stem cell donations.
I wanted to help. I ordered a swab kit online, swabbed my cheecks, returned the kit and got registered as potential donor. It couldn't be any simpler. And then I might end up saving a life.
Helping can be so simple and easy
The idea to donate monay to DKMS this year came from jambitee Katharina Eichner. The Munich back office employee is herself a listed stem cell donor and in 2020 she suddenly got the call that her help was needed. Because she had experienced the enthusiasm and great work of DKMS first-hand and saw what exactly the money is needed for, it was clear to her: the donation should go exactly there. "The fact that my proposed organization also won in the end surprised me. There were many great projects on the list. I didn't even have to advertise it. Apparently, many others cared as well," says Katharina.
About eight years ago, she learned through a Facebook campaign that stem cell donors were being sought. She then registered online and had the swab kit sent to her home free of charge. "It's even easier than a Corona test and doesn't hurt at all," Katharina recalls.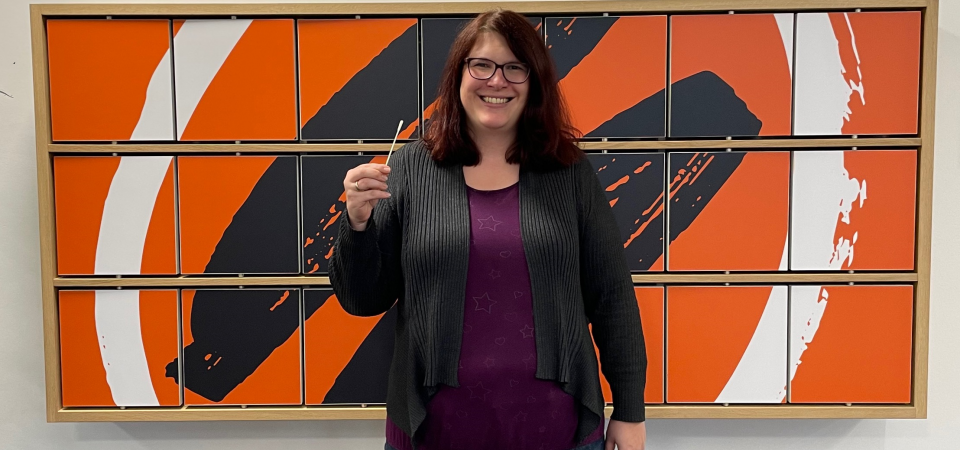 Assuming social responsibility
Last year in November, the time had come. Katharina received a call saying that she was a potential donor. The next steps were explained to her, as well as the examinations and tests that would be required – if she still wanted to help. After further typing and DNA determination, she traveled to the nearest DRK station. Travel, hotel, meals and also the day off of work are taken over as a sick day with certificate by the DKMS. "Already during the examinations, you become aware that it is a matter of life and death. And as a donor, you are well informed and cared for by DKMS and not put under pressure to actually donate," Katharina has fond memories of all this.
If everything fits after the examinations, you get syringes to take home with you, which you inject yourself three to four days beforehand for stem cell enrichment. The final stem cell donation itself takes about 5 hours. In Katharina's case, it would have been an peripheral blood donation, but unfortunately this could not take place for medical reasons. This can happen and serves to protect the recipient and the donor. Fortunately, a replacement was quickly found – thanks to the worldwide database of potential donors of DKMS.
Katharina's experience shows how important it is to expand the donor database. With her story, she wants to convey how simple and easy support can be. "People don't talk about it enough. People don't even know who is registered – not even among family and friends. And I'm noticing more and more that if you talk about it and explain how easy it is, you often motivate people who haven't even thought about it yet," says Katharina.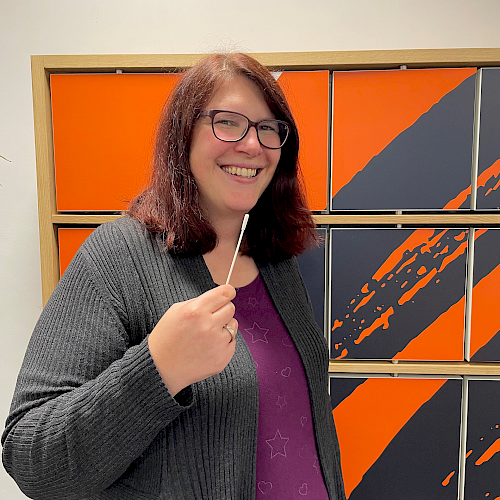 All the more we are happy to make a valuable contribution with our jambit Christmas donation. The money goes directly to where it is needed. Because every stem cell donation costs money – from swab kits and analysis for typing, to various examinations, injections for stem cell enrichment, travel, accommodation, etc.