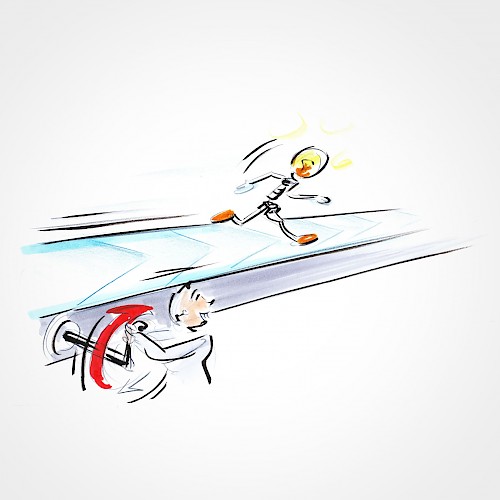 , 9:30 a.m.–4:35 p.m.
jambit, Munich
VVB Conference: Identify and implement innovations - from idea to living system
"Identify and implement innovations - from ideas to living systems": Under this motto, a special conference of the Association of Insurance Economists (Vereinigung der Versicherungs-Betriebswirte, VVB) takes place on April, 28th.
Inspiration and best practices, how digital transformation in the insurance sector can be shaped, are the event's focus.
As host and co-organizer of the event, we look forward to interesting discussions and constructive workshop results!
Agenda
09:30 – 10:00 a.m.: Get together with coffee and pretzels
10:00 – 10:15 a.m.: Opening and introduction into the topic
Franz-Peter Wirtz (Head of expert group Corporate Organization / IT, VVB)
Armin Herzig (Sales Director, jambit GmbH)
10:15 – 11:00 a.m.: Presentation of a current innovation project in the insurance sector
11:15 – 12:00 a.m.: "From prototype to productive system" – Field report from a recent project
12:00 a.m. – 1:00 p.m.: Break and networking
01:00 – 04:00 p.m.: Workshop "Implementing innovations – but how?"
The agile triad: Innovation management, agile development, agile operations and their effects on the organization, processes and management
What is the current situation of each corporation regarding the transformation process?
What are the main barriers? What do we have to take into account? What is the future strategy? What has to be changed in-house?
04:00 – 04:30 p.m.: Summary of results
04:30 – 04:35 p.m.: Further organizational notes and farewell