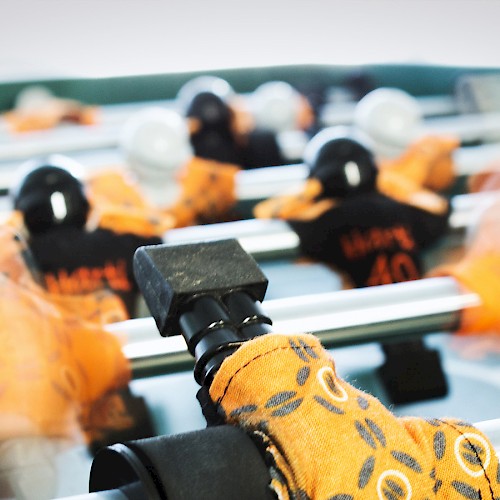 , from 6 p.m.
jambit, Munich
Table soccer tournament Spring edition
The eager practice in the breaks shall be rewarded: In April, all jambitees get the chance again to prove their table soccer skills in order to win the Spring edition of the jambit table soccer tournament!
In the tournament, our Business Divisions will play against each other in teams of four, led by the Head of their Business Division as team manager.
The event will be accompanied by pizza & drinks – and the opportunity to get to know jambitees from the own and other Business Divisions in a relaxed atmosphere.