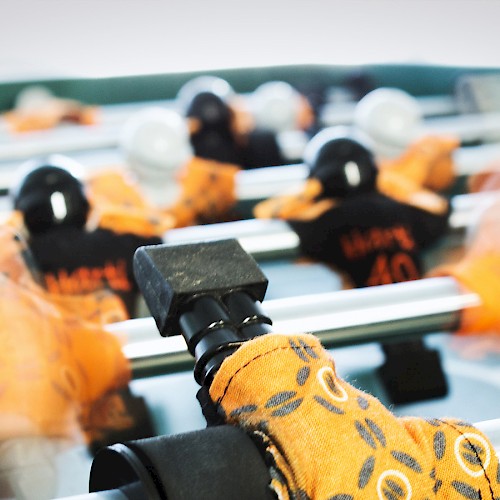 , starting at 6 p.m.
jambit, Munich
jambit Foosball Spring Championship
jambit plays foosball again!
Code, kicking the ball, coffee ... we love these things at jambit.
If jambitees need some distraction from demanding tasks, they challenge their colleagues at the kicker table. And all the practice pays off. In our "jambit foosball championship", jambitees can compete against each other every year in spring and fall. In this year's spring edition in May, our jambitees can again prove their dexterity and win the trophy! There is a suitable team for every player – from the "What-should-I-do-beginner" to the "I-show-you-some-moves-expert".
Besides rest and recreation, there will be plenty of time between the preliminaries and knockout rounds to get to know jambitees of other business divisions in a relaxed atmosphere. In well-known jambit style, pizza and drinks will be served for the physical well-being of all players.