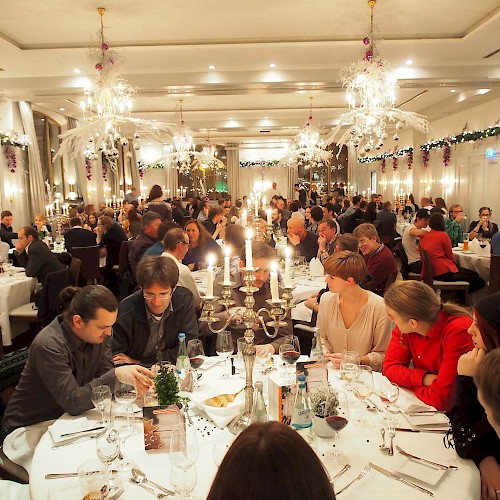 , from 5:20 p.m.
Paulaner Bräuhaus, Munich
jambit Christmas Party
On December 16, 2016, it is time again: jambit celebrates Christmas!
All employees and their partners are invited to a festive evening at the Paulaner Bräuhaus in Munich.
jambitees can look forward to a multi-course menu and an open-end cocktail party. In pleasant company and with good music (amongst others by our own jambit band) certainly no one will be bored.
And of course all employees can yet again eagerly await their Christmas presents!