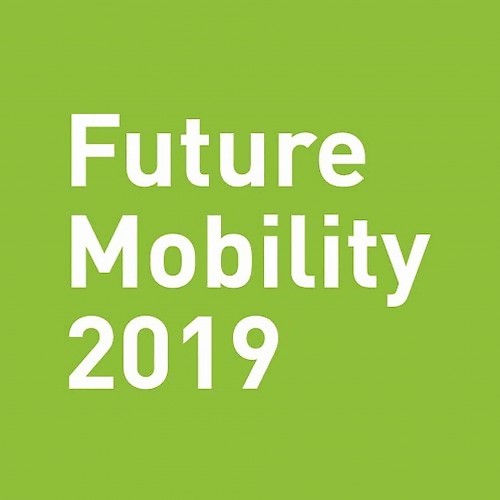 –, all-day
EUREF-Campus, Berlin
Future Mobility 2019 Summit
Leading Summit of Mobility Decision-Makers
Rethinking Mobility.
The Future Mobility 2019 Summit brings together mobility decision-makers from business, science, politics, unions, associations and local authorities on the EUREF-Campus in Berlin. From April 8 to 9, 2019, the most important issues about how to implement the mobility transition will be discussed and innovations from industry and science will be shown. Core topics will be work, digitalization and climate protection.
Three of our jambitees from Business Division Automotive World, Max Gensthaler, Robert Kowalski and Kathrin Weber, will be among the approximately 1200 participants. On two days, they will concentrate on the wide-ranging program full of exciting lectures and workshops, fruitful discussions, the impressive exhibition and wild test drives. Especially in the fields of big data, AI, cybersecurity, autonomous and networked driving, payment systems and blockchain, jambit can already boast years of expertise. Of course, jambit as an innovation partner is committed to constant development and to getting new impulses. In this sense, we are excited which new insights and approaches our jambitees will bring to Munich on the subject of mobility and mobility transition.
WHO? Our jambitees from Business Division Automotive World: Kathrin Weber (Sales Manager), Max Gensthaler (Head of Automotive World) und Robert Kowalski (Head of Department Automotive Baden-Württemberg) als Besucher
WHAT? Future Mobility 2019 Summit
WHEN? From April 8 to 9, 2019, starting at 9:00 a.m. each day
WHERE? Campus of the EUREF AG, EUREF-Campus 1-25, 10829 Berlin
Are you going to be on-site as well?
Don't miss the opportunity to get in touch with jambit and send a message to Max Gensthaler or Kathrin Weber.
We are looking forward to a lively exchange.
---
You might also be interested in:
Our industry expertise in Automotive.
Or learn more about our AI portfolio.