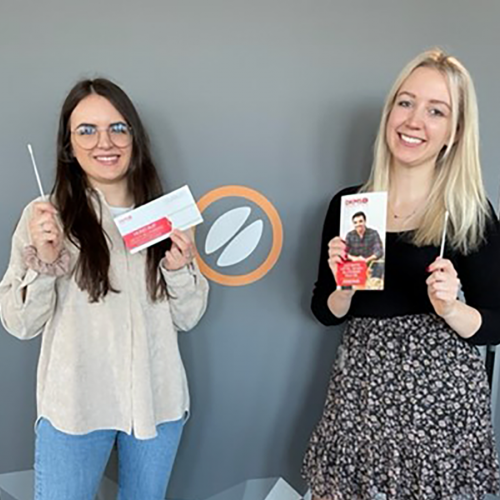 , from 2:30 pm
jambit offices & online
DKMS – saving lives during your coffee break
In Germany, every 12 minutes someone gets the devastating diagnosis: blood cancer. Worldwide it's every 27 seconds.
Everyone can easily become a lifesaver during coffee break!
On March 15, 2022, we are organizing an internal registration day for DKMS. Our jambitees are getting the chance to register for DKMS, both in the office and online, and being a lifesaver. jambit organizes the swab kits and our jambitees can easily get registered in the office or at home.
You also want to be a donor? Register on our jambit website and receive your own swab kit. Let us save lives together!