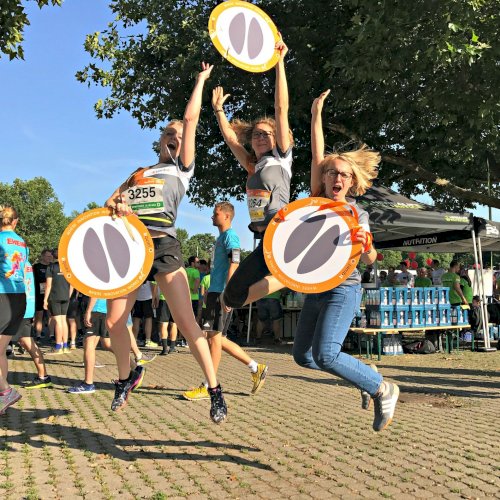 , from 6 p.m.
Olympia Parc Munich
B2Run Munich 2018
Let's do the warm-up already!
On Tuesday, July 17, 2018, it's time that our jambitees run 6.5 km across the Olympia Park.
Why? At the annual company run B2Run in Munich 30,000 participants from around 1,500 companies will hurry over hill and dale to the finish line into the Olympic Stadium. We have already secured 70 tickets for the starting block at 7 p.m. One hour earlier, we will enter the runners field, to be cheered by our many fans to the finish.
We look forward to the temporal results of our top Sprinter.
We can already guarantee fun, team spirit and 100% enthusiasm!