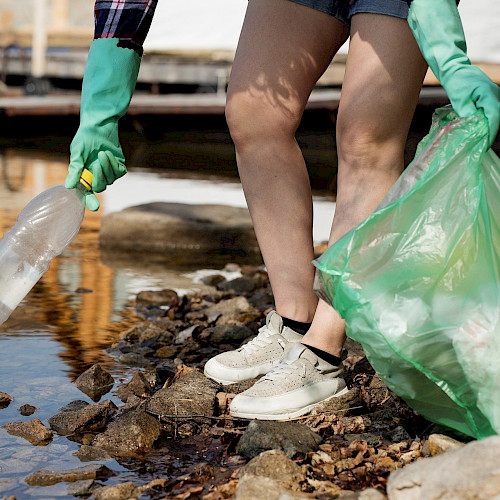 , from 5:00 to 7:00 p.m.
Hirschgarten, München
After Work Clean Up and Plogging at jambit
"At our After Work Clean Up, our jambitees not only clean up waste myths, but also rid our environment of unnecessary waste. Everyone will be equipped with grabbers, gloves and motivating words. The most bizarre find will of course be honoured. The goal is not only cleaning our environment, but also having lots of fun and spreading team spirit.
On June 27, 2022, the next part of our After Work Clean Up campaign around the jambit office in Munich and Hirschgarten starts around 5 p.m. The action is initiated and accompanied by Anne and Johanna from rehab republic. The organization deals with the question of how we can reduce our ecological footprint. During the initiative, the participants will not only clean up the environment, but also with waste myths during a walk together. Too add a more fun part to this, the team will select the most bizarre garbage findings in the end.
For the sportier jamitees there will also be a plogging group. The trend sport from Sweden combines jogging and garbage collection.
For everyone else it's a bit more relaxed. While collecting garbage, there will be plenty of time to talk to each other. Afterwards, all hard-working helpers can end the evening together on our roof top terrace.
Not only 100% enthusiasm for software development, but also for the environment!
Do you agree and wanna be part of it? Then feel free to browse through our vacancies!