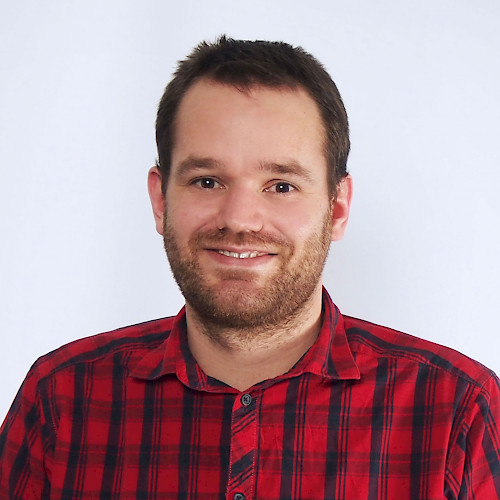 Why jambit software developer Santo Pfingsten develops browser add-ons in his spare time
jambitee Santo Pfingsten supports an open and secure Internet
At jambit's office in Leipzig's Klostergasse 3 in the middle of the old town, front-end developer Santo Pfingsten normally deals with projects related to New Business. In his spare time, he pursues a special goal: making the web more secure for users. His Mozilla Firefox add-on "Vergiss Mein Nicht - Vergiss Cookies und mehr" takes care that the web browser automatically "forgets" data like cookies, local memory, etc., when restarting the web browser or leaving a domain.
Deleting the data also ensures that you cannot be easily tracked. At the same time, the user can determine in advance which data should be retained by adding added them to a whitelist, graylist, blacklist or redlist. Which is a practical and usable solution. After all, storing data, for example in web communities such as forums, is important for many users and makes networking and engagement easier. With the add-on, users remain self-determined and can decide which data they want to store and which not.
"My front-end projects in New Business benefit from the deep insight into the functionality of the browser."
At the Mozilla Festival MozFest House in London, Santo was invited as one of seven developers because his add-on is one of 86 officially Mozilla recommended add-ons. These recommended add-ons are hand-picked, continuously maintained by their developers, selected according to specific criteria, and meet the highest standards of functionality, security and user experience. As part of the invitation, Santo attended a workshop on the future of browser extensions and discussed with other developers about the V3 manifesto that Google plans to introduce to the Chrome web browser.
Mozilla sets great value upon data security and user self-determination: Santo's add-on is a key contributor to this, and as such is an important part of the Mozilla vision. "My own curiosity and involvement in the Mozilla community helps me to gain an awareness of privacy – but also an understanding of the user perspective of digital offers. My front-end projects in New Business also benefit from the deep insight into how the browser works," says Santo about his commitment.
Human resource development at jambit: fostering curiosity
With his commitment and desire for further development, Santo also stands for jambit's knowledge culture. Because jambit supports employees not only with a broad and up-to-date range of further training possibilities, but also with liberties such as "Vertrauenslernzeit". As an innovative software service provider, jambit puts special emphasis on keeping knowledge about technologies, methods and tools constantly up-to-date. In short, jambit's knowledge culture is distributed on three pillars: the further training offerings, the own learning initiative and the jambit ecosystem.
It is precisely this ecosystem that Philip Achenbach also wants to promote. He works as head of our Leipzig subsidiary where Santo is one of more than thirty software developers. "We would like to encourage curiosity for technical topics – like those Santo shows. As an innovative service provider, inquisitive employees are our most valuable resource. We as executives want to offer an ecosystem to the jambitees in which they can optimally develop themselves further. And in the case of his invitation to the conference, this means that we quickly have to make his participation possible," says Achenbach, who enthusiastically follows Santo's commitment to the open source community and in his public Meetup presentations.
You might also be interested in Santo's recommendations for web extensions and more tricks for browsers.
You are a software developer in Leipzig and would like to push projects and your own topics? Find exciting opportunities to join jambit here.