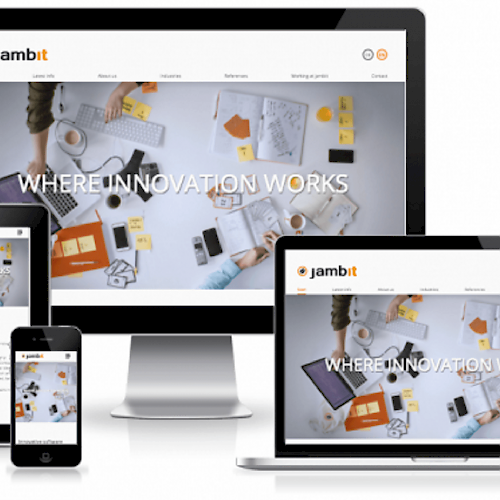 Relaunch of jambit's website!
Modern, fresh, dynamic – innovative web development on our own account
We've made it: jambit's new website is online! A discovery tour is worthwhile, since nearly everything is new: structure, design, visual concept, content.
In accordance with the organizational development of jambit, various industries for which jambit is working are presented comprehensively. Our many positive references are put into focus through sliding customer quotes and convincing innovation stories. Interesting information about the company as well as career perspectives at jambit have been edited in order for customers and applicants to get better informed – at the desk, on the couch or mobile. Because due to the responsive design, the website is displayed optimally on all devices.
And everything is "made by jambit". From design to content composition up to programming and adaption of the CMS – our own experts developed and implemented the website completely inhouse.
We have already earned our first laurels a couple of days after the launch, when ProcessWire selected our website as "Site of the Week". But we won't rest on it: We are already working on further features and optimizations in order to further increase the User Experience for customers and applicants!