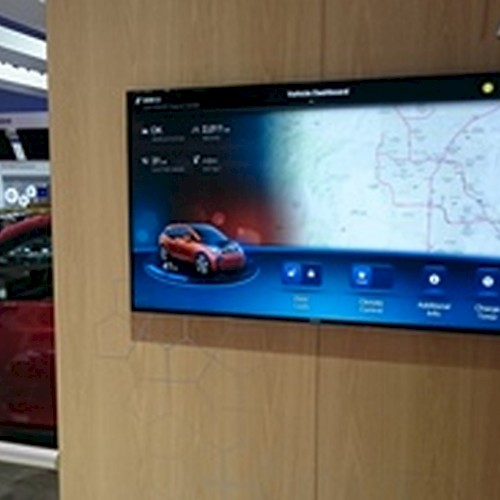 Visions of the future in Las Vegas
Show cases by jambit and BMW as crowd pullers
jambit has started the year 2015 with the participation in an impressive event: At the Consumer Electronics Show (CES) in Las Vegas, more than 3600 technology companies came together to present their latest innovations and to set trends for the coming year. The exhibitors included small tech-startups as well as leading global players from various fields of business – and jambit as development partner of BMW could of course not be missing!
The expert audience got exclusive insights into joint development projects. For example, visitors could get picked up for test drives with the BMW i3, M3 and M4 by autonomously driving vehicles. The cars get their instructions via a Smartwatch App and orient themselves through parking sensors.
Furthermore, BMW introduced a 'Mobility Dashboard' for the TV, jointly developed with jambit. Users can comfortably retrieve their BMW i3's charging level or service notifications from home. In addition, the TV-App can get synchronized with the user's Smartphone calendar and proposes at what time and with which modes of transport he can move from appointment to appointment most efficiently.
Thus, with the CES, jambit had a good start into the new year and there will surely follow many more event and project highlights!