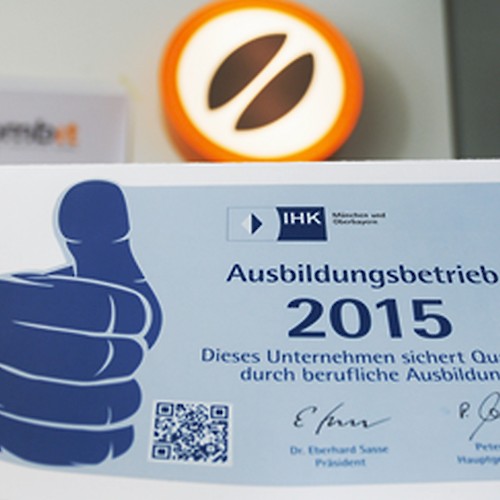 Start of apprenticeships 2015 at jambit
Support of young IT talents
At the beginning of September, four young IT rookies have started their apprenticeships as IT specialists at jambit.
In the following three years, two apprentices with the focus on 'System Integration' will mainly deal with configuration management, web and application servers, virtualization platforms, data bases and networks. The other two focus on 'Application Development'. They will learn several programming languages and will delve into the development of front- and backends for web platforms, apps for Android and iOS as well as embedded software.
"jambit promotes the IT enthusiasm of young people and wants to offer qualified training to junior staff. Our task is to convey technical expertise while enhancing social competences such as team spirit and communication skills at the same time.", says software architect and apprentice representative S. R.
For 7 years already, jambit has trained IT specialists and has made a direct employment at jambit possible in case of mutual interest.