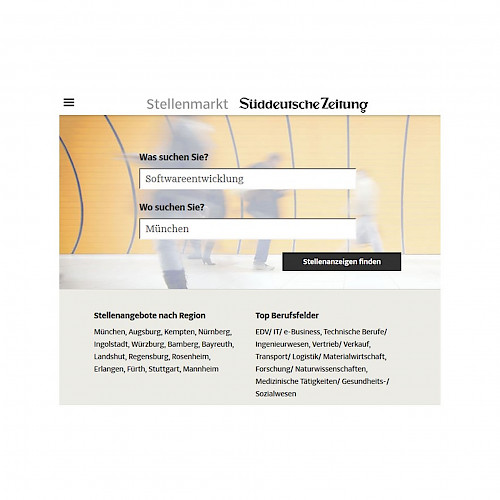 SEO and UX optimization of SZ job market
sueddeutsche.de optimizes online job market supported by jambit
For improving the user experience, an optimized version of the online job market of Süddeutsche Zeitung is online since this week.
The homepage as well as the search result pages have been redesigned in responsive design. Thus, an optimal display and usability of the pages is ensured on all devices.
Furthermore, the frontend architecture has been optimized which results into performance improvements and higher search engine relevance of the job portal.
The project is carried out incrementally by an integrated developer team of SWMH and jambit. First, central functions of the online job market have been optimized since they provide the greatest value for the user. In the further course of the project, additional improvements will be implemented progressively.