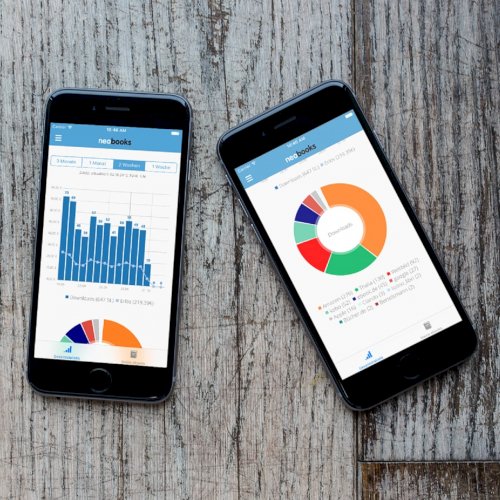 Self-publishing app for neobooks authors
Always an eye on current sales statistics of the own ebooks
After jambit has already implemented the relaunch of the self-publishing portal neobooks in May, an attractive app is following now. With the app, neobooks authors stay always up-to-date about their ebook sales.
After a single sign-on, self-publishing authors can access their neobooks-dashboard directly and straightforwardly via iPhone or iPad. Detailed statistics about all own ebooks provide comprehensive information about current sales data and proceeds. A diagram clearly presents all downloads sorted by ebook distributors. And in order not to miss exciting sales developments, users get automatic notifications in case of statistics updates.
The neobooks app has been conceptualized, designed and developed by jambit in only two weeks.
It is freely available at the App Store as "neobooks – Self-Publishing-App für Autoren: Deine ebook-Verkäufe immer im Blick".