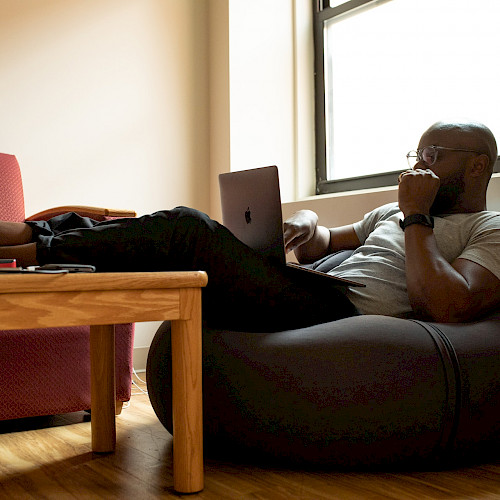 Working only remotely during a pandemic: one year on at jambit
On January 27, 2020, the first corona case was reported in Germany. And even before the first Covid-19 lockdown on March 22, 2020, due to a rise in infections, jambit was already preparing for changes in working life weeks beforehand. What has become a routine now exactly one year later, was new back then and appeared to many only as a temporary solution. But what has changed with the physically isolated work from the own home? Do social exchange and the actually irreplaceable chat in the office's coffee corner find their place virtually alongside functioning remote collaboration? We meet four jambitees for an interview – Kemal Kaya, Hannah Feuchtenberger, Matthias Vollmer, and Philip Achenbach.
Virtual onboarding: starting a new job from home
jambit can work remotely. That was already clear before the pandemic. For a long time now, the cross-location collaboration of our back office and project teams has enabled the development of innovative software solutions for our customers. Even when it comes to maintaining the important and valuable knowledge culture, the screen is no obstacle. For example, knowledge exchange takes place online via CoffeeTalks, CoPs, or CPD courses. But how do new employees experience starting and working at jambit from their home? We meet Kemal Kaya, who started in January 2021 as a Software Engineer in the Business Division New Business and thus in the middle of the 2nd lockdown.
"My start at jambit was mainly remote, but I never felt on my own. A warm welcome note, an onboarding call in advance with my direct manager and the quickly provided hardware made my start easier. I don't feel lonely working from home, because establishing and maintaining contact works excellently, especially via video chat. For example, I already had some pair programming sessions lasting several hours, and my mentor, at jambit called godfather, who is available to answer my questions during the introductory period, is always available virtually. In addition, there are always spontaneous conversations with other jambitees. This ensures that you settle in quickly. It's the many small gestures that show me that jambit attaches a lot of value on the satisfaction of its employees."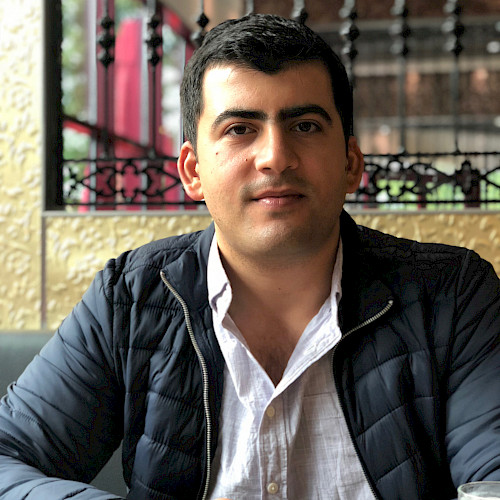 "What pops up in my head is a story from my early days. Shortly after I started at jambit, there was this annually strategy day held remotely. At the jupday, everyone could send greetings to each other with self-uploaded photos during breaks between sessions. I drew attention with a photo of myself and my Copic markers, which I use to color illustrations. Afterwards, one of the many leisure groups, the jambit Creatives, reached out to me and now I'm part of them. What I noticed right away: leisure groups are typically jambit. Especially as a newbie, you can network and exchange ideas with colleagues bayond work and project teams."
Leisure groups remote – motivating each other in group activities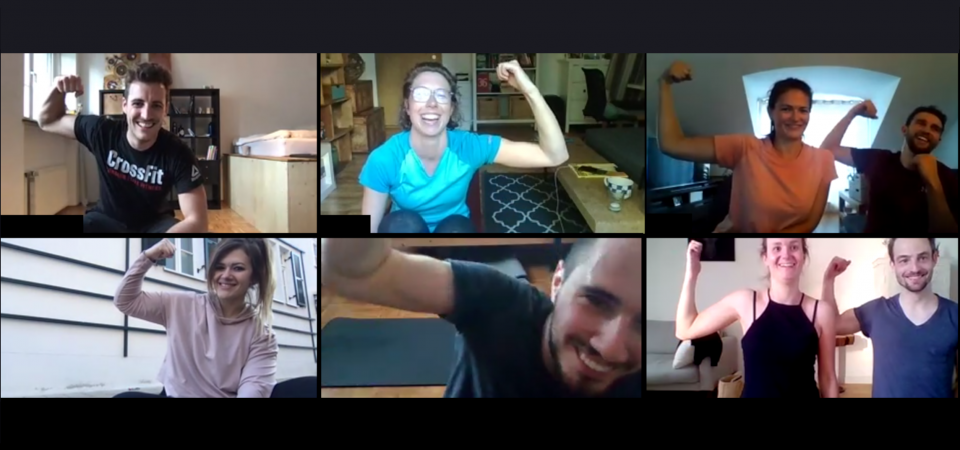 In addition to numerous events and interest groups, sports also play an important role in jambit's daily work routine for some employees. One leisure group has managed to meet virtually once a week for the entire corona year: the jambit fitness group. We talk to sports enthusiast Hannah Feuchtenberger, who works in recruiting at jambit, and group trainer Matthias Vollmer, Software Engineer at the Business Division Automotive. Why do you sweat together in front of the screen and how do roles change in remote training?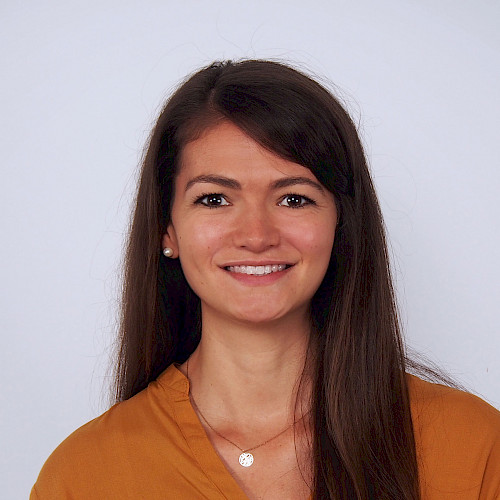 "Of course, I could do burpees alone at home with an online video, but that's not a real option for me. The feeling of having completed the session together is much cooler. You don't give up so quickly and motivate each other. For me, the fitness group is balancing working from home. In addition to the sporting activity, it's the social exchange with colleagues that provides impulse and motivation. Moreover, Matze is a really competent coach and the sports-enthusiastic group itself is also very motivated and self-organized. Everyone is interested, initiates sessions, and simply keeps up. And it's a diverse mix of people of all divisions at jambit. I see the only limitation in doing it at home is that we have to do without our excellent office sports equipment. But using beverage crates or water bottles as a workaround is no problem at all."
"My role as coach of the group has expanded to include entertaining skills. You have to perform in front of a screen for 60 minutes as a coach and also fill a lot of silence. I also become a joker, narrator, motivator. You simply 'chatter' all the time to keep the others motivated and reduce inhibitions. Some people had to get used to the acoustics, i.e. the huffing and puffing in front of the screen. All the nicer to see that even during the pandemic and the remote sports sessions there were newcomers for whom the screen was no obstacle. Besides jambitees, we were even pleased to welcome family and friends. As a dedicated trainer, I naturally miss the physical contact from time to time, for example when someone needs assistance. This is not always easy through the screen. But doing this together makes up for everything. The chat before or after each session is also somehow a substitute for the chat in the office's coffee corner. In this way, the fitness group also strengthens cross-divisional team spirit for me."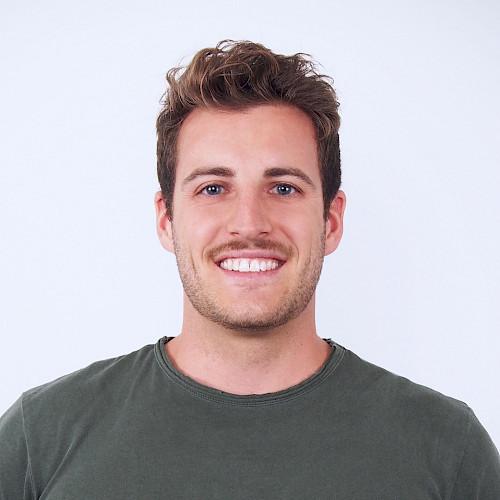 At jambit, we live a culture that is not only driven by professional exchange, but in which everyone can network with colleagues and is happy to do so.
jambit offices remote – social interaction beyond daily business
jambit currently has four offices in Germany. For the employees at jambit's office in Leipzig, the changed working conditions due to the pandemic were a new situation, but not a real challenge. For them, cross-location remote collaboration not only with customers but also with their own project teams has long been part of their daily business. We meet the head of the subsidiary Leipzig Philip Achenbach and ask how the team deals with the situation and manages to maintain a "together spirit".
"We have found good solutions with tools and routines to stay in contact and maintain the small, spontaneous conversations over a cup of jambit coffee virtually. Nevertheless, the team in Leipzig, several project teams, and I as manager are trying even more consciously to pay attention to communication so that the flow of information is ensured and we still live a culture of "social togetherness". We as jambitees are all responsible for this to happen. Everyone can create space for encounters, be it through a new tool or a spontaneous invitation to an after-work chat. Every self-organized initiative by employees is a great benefit for our culture. The need of the jambitees for social exchange with colleagues is currently especially noticeable in the motivation to initiate remote leisure groups. In Leipzig, but also jambit-wide, groups such as lunch dates, game nights, fitness groups, and Friday night beers were created during the pandemic and regularly take place virtually. The pandemic is making people inventive."
"I get a lot of positive feedback even during these times working from home and we benefit from regulations that already existed at jambit before. Flexible work locations and hours, for example for jambitees with children, have proven their worth. Employees also highly value the opportunity to network socially with colleagues. Even jambitees who only started working from home during the pandemic confirm this. They feel integrated by the many offers and can get to know all their colleagues virtually, even beyond project, location, and divison boundaries."