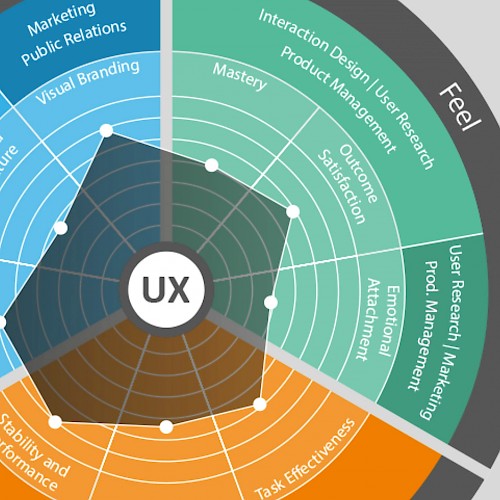 Quantified UX: Pilot project with SZ
Measuring and optimizing User Experience – with the QUX model by jambit
Currently, a survey about User Experience (UX) takes place on the online news portal of Süddeutsche Zeitung (SZ). The survey is based on a new model that creates a company-wide, common understanding of the term and allows to measure the UX of digital applications (e.g. news portals, finance apps, fitness trackers) holistically.
The Quantified UX model (shortly: QUX model) breaks down UX in several dimensions and sub-aspects. For each aspect, specific questions have been developed. They can be further tailored to industry or client needs. In the course of a user survey, companies gain insights into strengths and weaknesses of their digital applications, thus being able to implement concrete optimization measures.
The QUX model was developed by jambitee Robert K. and two PhD students of the TU and LMU Munich. It is based on various scientific study results in the field of UX.
jambit has added the model to its service portfolio in order to provide an even better customer support concerning UX optimization of digital applications.
You would like to learn more about the QUX model or implement it at your company?
We look forward to your message!