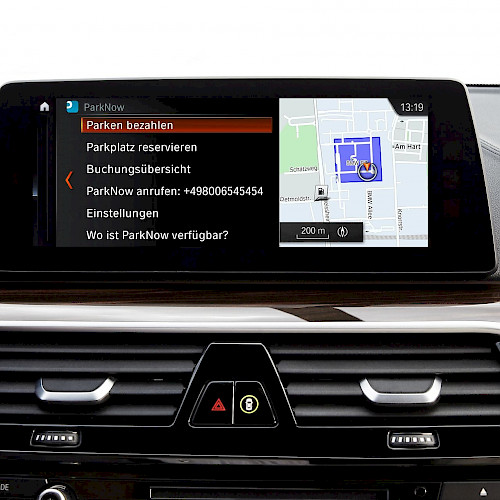 ParkNow in the Connected Car
"Welcome to the future of parking"
Recently, the new ParkNow in-car app for BMW premium cars was launched. Now, BMW drivers can use ParkNow services directly via the navigation system of their car – a user-friendly extension of the already existing smartphone app.
jambit has conceptualized the functionalities of the in-car app in cooperation with BMW and was responsible for architecture, implementation and technical project management.
The app is characterized by the continuous exchange with the ParkNow backend. With agile methods based on Scrum, jambit and BMW have developed a context-sensitive in-car app which saves its users time, money and stress when looking for a parking space.
ParkNow helps car drivers in Germany, Austria and France with the search for convenient parking spaces since 2016. The app indicates nearby parking opportunities – either at the roadside or in a car park. With a start and stop function which is precise to the minute, the parking process can be easily started and terminated via app. Parking in a car park is even more convenient. The parking process starts and ends automatically with entering and exiting the car park ticketless. Going to the parking machine becomes redundant since users pay at the end of the month via debit, credit card or Paypal.