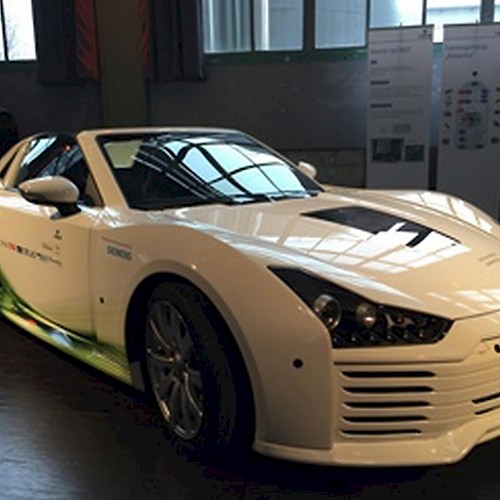 On the way to autonomous driving
Successful cooperation of jambit, Siemens and further project partners
On February 19th, the results of the research project RACE ('Robust and reliable Automotive Computing Environment for future eCars') were presented in Munich. The project objective is the development of a completely digital electric vehicle, paving the way for autonomous driving. A central software platform ought to control motors responsible for the steering, acceleration and brake mechanisms ('Drive by Wire'). Furthermore, it will provide the opportunity to directly install new driver assistance, security and infotainment functions in the car, following a Plug'n'Play principle.
The project, ongoing since 2012, is funded by the Federal Ministry for Economic Affairs and Energy and is worked on by diverse industry and academic partners under the lead of Siemens. jambit plays an active role in the fields of software development, implementation and maintenance of the build system and agile project management.
At the event, both developed vehicle prototypes were presented: The so-called 'evolution vehicle', the Streetscooter, and the 'revolution vehicle', an electric sports car. In the next stage, the RACE architecture will be further developed and integrated into vehicles in order to make it accessible to the public in the near future.