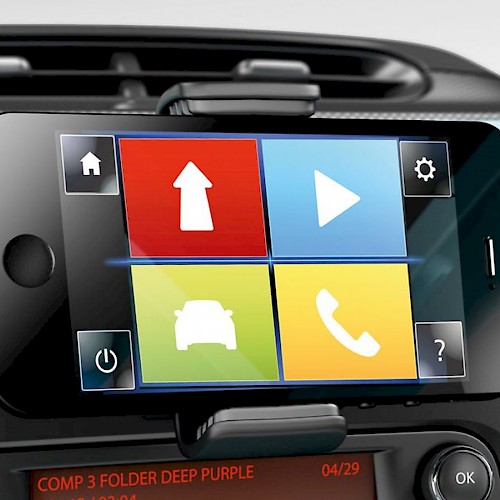 New release of Renault R&Go
New app features for Renault drivers
The latest release of the app Renault R&Go is available in the Google and Apple app stores now.
It provides various new features, for example the options to
use external navigation applications
set shortcuts to all functions
display data about fuel consumption in further country-specific units
chose from 9 additional languages (overall, 26 languages are provided now)
In addition, the app can now be used in the new Renault Clio as well – so far, it was available for the models Twingo, Trafic (cars and trucks) and Master.
For the time being, this is the last release of the current app version. Now, the team will continue seamlessly with the development of a new, completely revised version. It will provide additional features and will be extensively redesigned to match the new head unit generation of Renault.
jambit has already supported Renault since the conception phase of R&Go. In autumn 2014, the app was awarded with the «Coup de coeur de la bonne idée mobile» at the Paris Motor Show. It is widely popular among Renault drivers.
You would like to learn more about jambit's competences in the automotive industry? Browse our innovation stories, read the industry overview or send us a message!