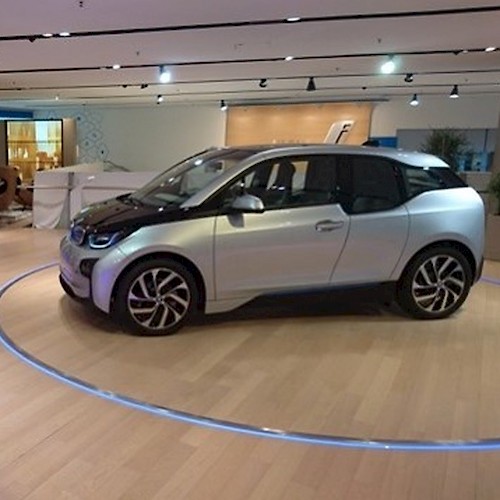 New presentation of the BMW i3 at BMW World
Smart Home and Smart Car as interactive visitor magnet
The BMW i3 area in Munich's BMW World was redesigned and enhanced with exciting test possibilities for visitors.
Especially fans of Smart Home and Internet of Things applications will be pleased. They can, for example, test the Samsung SmartThings App for BMW i3 and learn more about how functions such as heating or door locks of a house can be controlled via the infotainment system of the car.
jambit was as well involved in the redesign of the area. Via a smartwatch app, visitors can trigger various functions of the demonstration vehicle, for example the horn, hazard lights or the window opening.
Furthermore, the "BMW, pick me up!" showcase from the CES 2015 was reconstructed with a model car: Via smartwatch, the driver can "call" his car and it will drive out of the garage autonomously.
If you have any questions about jambit's expertise in the field of Connected Cars, you are welcome to send us a message!