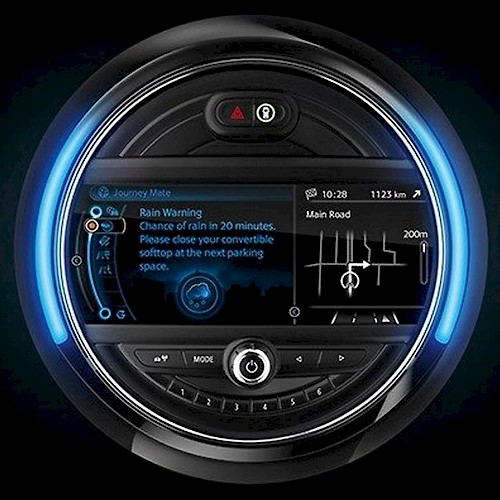 New MINI Convertible with integrated rain warner
Innovative feature for all weather conditions
On March 5th 2016, BMW kicks off spring season with launching the latest generation of the MINI Convertible.
Among the new model's various equipment features is a rain warner. In cooperation with BMW, jambit has developed the innovative feature exclusively for the new MINI Convertible and integrated it into the MINI Connected XL Journey Mate.
The driver can send his route planning via an app to the car's head unit. If a rain shower is approaching, the driver will be warned around 20 minutes in advance. Thereupon, the Journey Mate suggests upcoming spots to pull over and close the top. At a speed of up to 30 km/h, the driver can even close the top at the press of a button in less than 20 seconds while continue driving.
Moreover, if the owner has parked his convertible with an open top, he also gets a notification via app in case of a rain forecast.
Discover the advertising spot about the features of new BMW MINI Convertible...