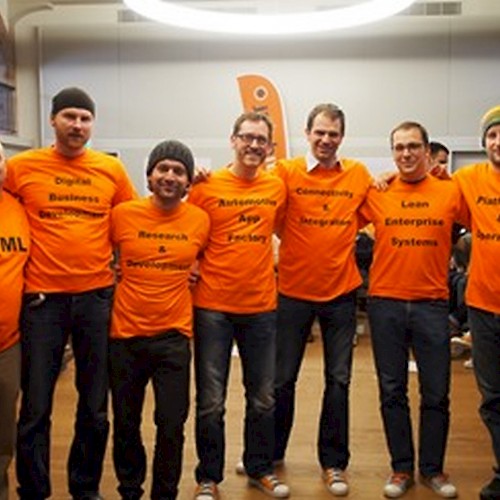 Renaming ensures clearer understanding
The Business Units at jambit have been renamed to point out their strategic focus more clearly.
'e-Business Orange' is now called 'Digital Business Development' because it supports companies in the digitalization of their business models.
'e-Business Blue' turns to 'Lean Enterprise Development' since the success factor 'time-to-market' has highest priority here.
'Mobility Solutions' becomes 'Automotive App Factory' because it focuses on the development of innovative apps that can be transferred to a vehicle via mobile devices.
'Distributed & Realtime' is now called 'Connectivity & Integration' since it drives forward the progress of the 'Internet of Things' through an optimal communication of diverse software and hardware levels.
And 'Infrastructure & Support' turns to 'Platforms & Operations' because it accompanies clients from the setup to the operation of appropriate IT platforms.
The Business Unit 'Research & Development' retains its name because it ideally describes its employees expertise.