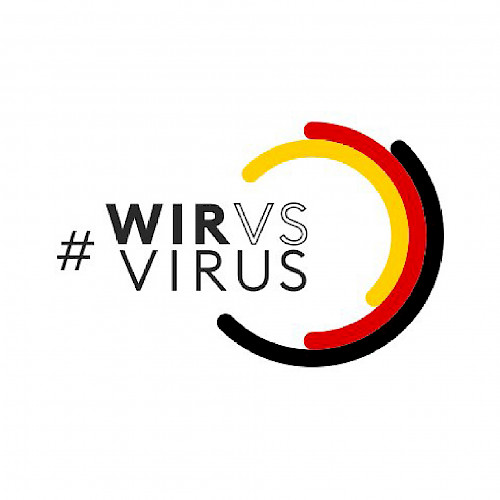 Mobile app development for #WirVsVirus: how software developers at jambit experienced the hackathon
Almost 43,000 participants and more than 1000 projects: the hackathon initiated by the German government was a complete success. Software developers from jambit were also involved in the short-dated event with their technological know-how, for example in the field of mobile app development.
Hackathons are idea contests in which the first prototypes are developed within the shortest time. At the "WirVsVirus" hackathon, which took place at the weekend, almost 43,000 participants were looking for solutions and creative ideas to overcome the corona crisis. In advance, it was possible to register as a participant or mentor and thus contribute either with technology knowledge or in an advisory capacity.
jambit software developers Tobias and Andre from Munich were involved in a project on "food matching". The goal was to establish a neighborhood help for shopping and errands for risk groups or infected persons. Our two software architects developed an Android App and iOS App in a team of ten: "It was crazy to experience the motivation in the project and to get reasonably functional applications running within this short time. We will definitely keep at it", say Tobias and Andre after the busy weekend.
This weekend, I programmed an app with people completely unknown to me – remotely – what a unique experience.
Handling the corona situation with agile project management methods
Our jambitee Magnus was also impressed by the entirely solution-oriented and positive mood of the #WirVsVirus initiative. He was involved in a corona tracking app aiming to ensure the detection of infection chains via anonymous contact data. "In the beginning, Slack collapsed and YouTube had problems as well," says Magnus, summarizing the wild first hours with over 40,000 participants in the hackathon. He joined the corona tracking team due to a technology match about his know-how in the area of spring boot as well as back- and front-end. In an interdisciplinary team of marketing, mobility and technology experts, he made sure that the topic requirements engineering was not missed out.
"I was happy that I was not only able to support with my technical know-how, but also that I can take something back with me for my software projects at jambit: agile project management is also important for smaller projects, because this way resources can be used correctly and friction can be reduced, e.g. through constant improvements in cooperation. A common understanding for the goal is also important", Magnus summarizes his learnings.
In this spirit, it's almost irrelevant if the projects of our jambitees will be awarded next Sunday. "This weekend, I programmed an app with people completely unknown to me – remotely – what a unique experience.", explains Magnus.