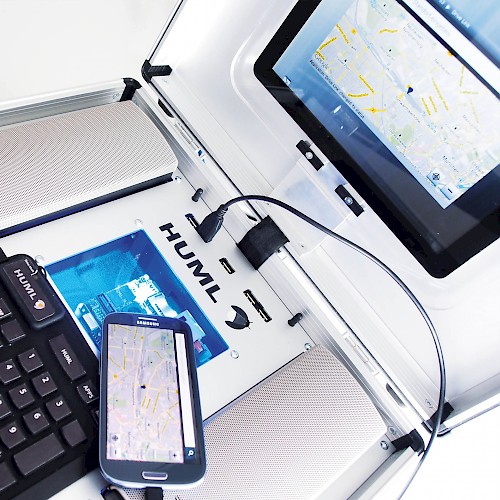 MirrorLink 1.2 Stack hits the road soon
Performance boost increases User Experience in the car
HUML launches the world's first certified MirrorLink 1.2 Stack. The latest MirrorLink version with high frame rates (>= 30 FPS) and minimal latency ensures an even better User Experience in the car.
The software stack has successfully passed the complex certification process of the standard-setting Car Connectivity Consortium. Within the next months, it will be installed as standard into radio displays by the automotive supplier Magneti Marelli. Subsequently, it will hit the road in various car models by Peugeot.
HUML, affiliate company of jambit, has been pioneer in the further development of the MirrorLink technology for many years. The technology allows users to mirror smartphone apps via USB on the car's radio display. The apps can then be easily and safely operated via voice control, touch display or steering wheel buttons in the car.
The MirrorLink technology by HUML is available for all common operating systems (e.g. Linux, Android). Among others, it is compatible with smartphones by Samsung, HTC, LG, Sony and Huawei. The new version also sets new testing and interoperability standards in the smartphone industry: Prospectively, every smartphone with MirrorLink function needs to be tested against the HUML MirrorLink 1.2 software before it is brought to market.
Learn more about HUML and MirrorLink – we look forward to your message!