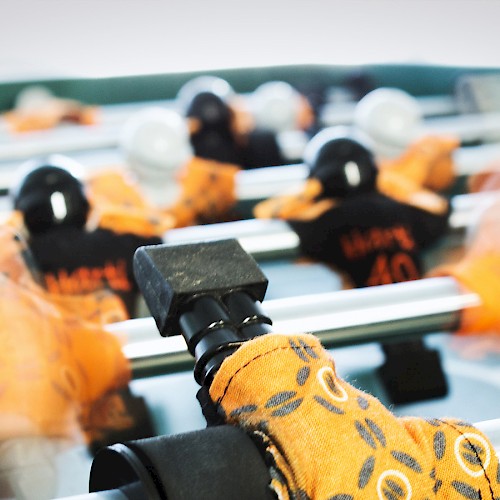 Kicker Championship Spring Edition 2016
High class table football at jambit
Yesterday in the late afternoon at jambit: Hustle and bustle in the corridors, skillful positioning of the football tables in the foyer. Time for the jambit Kicker Championship Spring Edition 2016!
After the jambitees had fortified themselves with pizza, the whistle for the first tournament round was blown. It was played in varying teams, determined via lots in each round. For a win, each team member got 3 points, for a draw 1 point.
With a clear edge, SysAdmin Martin won the tournament – with 19 points and a goal difference of 37. Concerning the second and third place, the goal difference (22 vs. 7) was crucial, since both software architects Chris and Radojko scored 14 points.
After the game is before the game – the training will be continued intensively, because the Kicker Championship Autumn Edition 2016 will surely come!