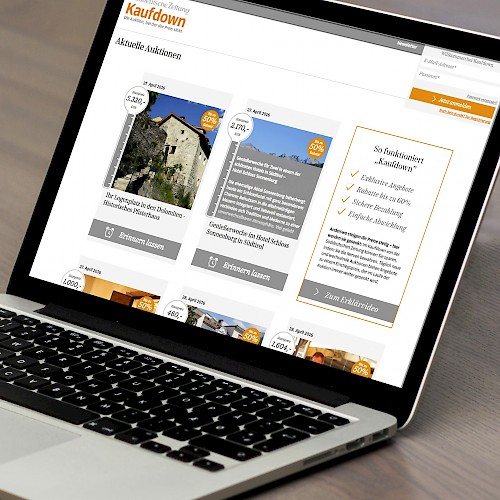 Kaufdown 3.0 – Relaunch of the auction portal
Improved administration & user experience thanks to new features
As part of a comprehensive relaunch, jambit has completely revised the frontend and backend architectures of the online auction portal Kaufdown.
New features facilitate the administrative work behind the auction stage and increase the user experience of auction participants.
For example, online payment via immediate transfer or credit card was introduced as a new payment method. The classical bank transfer still remains a payment option.
Furthermore, it is now possible to create product variants within one auction. If the product is available in different variants (e.g. size, color, travel period), they can be defined as options in the main auction. Up to now, a separate auction for each variant had to be created.
Moreover, the system is now multi-client capable. That is, data of all licencees is collected in one database and hosted on the SZ server.