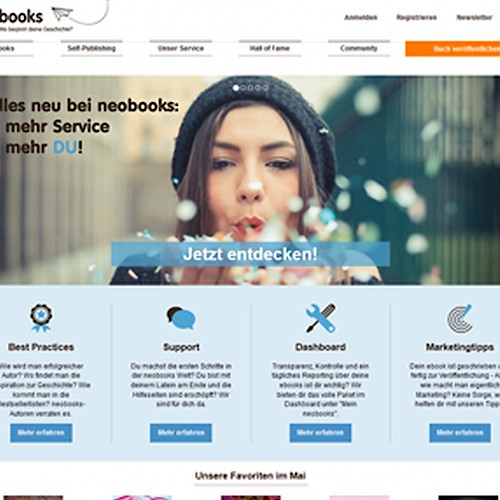 jambits customer neobooks at the Leipzig Book Fair
The easy way of self-publishing - with neobooks & jambit
The ebook self-publishing house neobooks participates in the Leipzig Book Fair with an own stand yet again. In personal conversations and lectures, neobooks provides interesting information and tips concerning the publication and marketing of digital books for (future) self-publishing authors (see the program).
jambit has carried out the complete relaunch of neobooks' self-publishing portal in 2015. Thereby, the publication and sales of own ebooks was facilitated for authors enormously and the user experienced has increased for readers and authors. Moreover, the ebook distribution as well as the internal administration of the portal was optimized through the relaunch.
Besides, jambit has designed and implemented an app for neobooks in 2015. With the app, self-publishing authors can retrieve current, detailed sales statistics around the clock.
Learn more about the successful cooperation of neobooks and jambit!