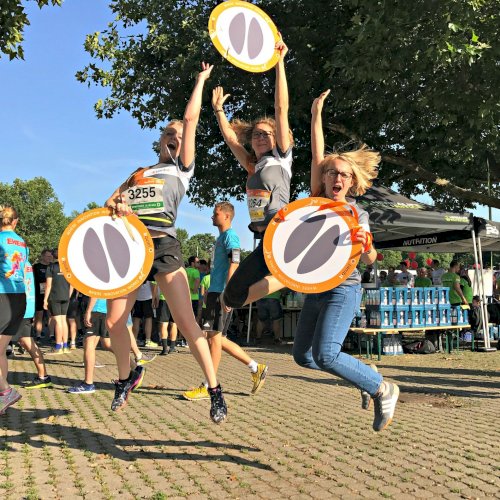 jambit-spirit and jambit-speed in Stuttgart and Munich
2 company locations, 2 B2Run events: This year, jambit took part in Germany's largest company running series twice.
First, our jambitees tackled the 5,7 km running track at the NeckarPark in Stuttgart on July 6. One week later, on July 13, they mastered the 6 km round course in the Olympiapark Munich.
In Stuttgart, the fastest male jambitee reached the finish line already after 21:35 minutes. jambit's CEOs Markus Hartinger and Peter F. Fellinger ran together and achieved 24th and 25th place of the fastest CEOs.
In Munich, the fastest female jambitee reached the finish line after 22:56 minutes, thus achieving 4th place of the women's category. The 5 fastest jambitees achieved together place 37 of more than 3000 in the team category "mixed".
As always, fun and team spirit have been of paramount importance – this mission was highly successfully completed by all jambitees. Congratulations to all finishers in the jambit cities Stuttgart and Munich!