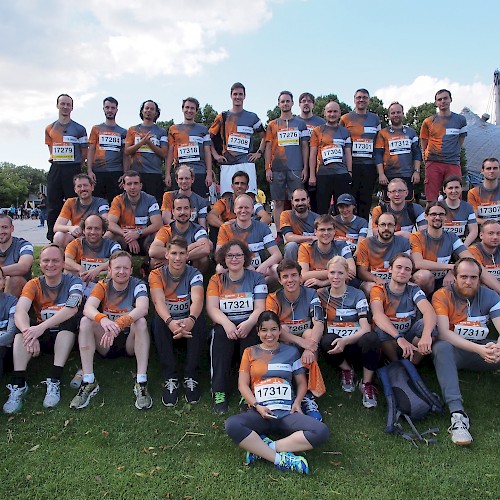 jambitees at B2Run 2016 in Munich
Good mood & great performances at the Olympiapark
This year, the B2Run in Munich was once again the largest running event of the Germany-wide series. More than 30.000 participants from around 1500 companies of the region mastered the 6-km-long running track. Slightly hilly, it crosses the Olympiapark before the runners enter the Olympic stadium under the cheers of the crowd.
The fastest jambitee reached the finish line already after 24:01 minutes, closely followed by both CEOs. Hence, jambit's fastest male team ranked 106 out of more than 3000 teams – an impressive performance!
But all jambitees who took it easier deserve a round of applause, as well - they showed great performances and jambit-spirit at the Olympiapark!