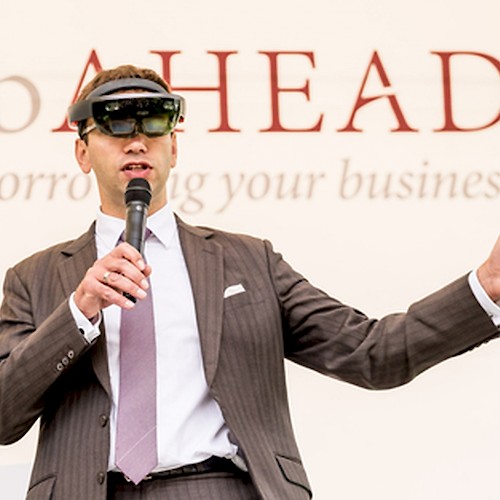 jambit takes part in the 2b AHEAD Future Congress in Wolfsburg
Agility and digital transformation change the business world
From June 14th to 15th, the 2b AHEAD Future Congress took place in Wolfsburg for the 15th time already.
Of course, jambit did not miss one of the most exciting events of the innovation scene. Especially since this year's main topic was a tailor-made fit to our own focus: "Think Faster - Decide Faster - Act Faster! How the Speed of the Future Will Change Our Customers, Products, and Processes."
25 renowned speakers and around 300 participants from diverse industry sectors dealt with issues relating to agility in innovation and decision processes, digital transformation in the living and working environment and the change in business models.
Armin Herzig, sales director at jambit, found the various discussions about the topic Blockchain particularly interesting. "They showed me that jambit is up front with its own Blockchain activities. The first autonomously functioning systems and companies take shape rapidly. The new approach has a massive potential for disruption."