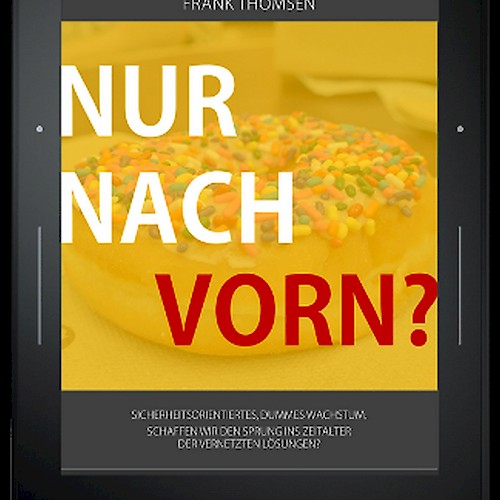 jambit-employee Frank Thomsen publishes critical non-fiction book
'Nur nach vorn?' – A philosophical discussion
'This constant striving for more, for growth, for the newest TV, smartphone, the cheapest steak or the feature-richest automatic coffee machine [-] Why do we automatically fade out the resulting problems which, however, increasingly threaten our environment and thus ourselves?'
With these words, Frank Thomsen introduces his first book 'Nur nach vorn?' and stimulates the reader's reflection right at the beginning. Then, he takes him to a critical, in parts philosophical discussion about human-made problems in our highly industrialized world characterized by the growth paradigm. With diverse examples from everyday life and the business world, Frank Thomsen substantiates his thesis that humanity reaches its boundaries and has to change its mindset in order to cope with this development.
Frank Thomsen works as innovation consultant at jambit and is a recognized expert in the mobility and media industry. He wrote and produced musicals, conceived TV channels and mobile advertising platforms and works additionally as lecturer and keynote speaker.
His non-fiction book 'Nur nach vorn?' is available as eBook at Amazon and further German eBook-platforms.