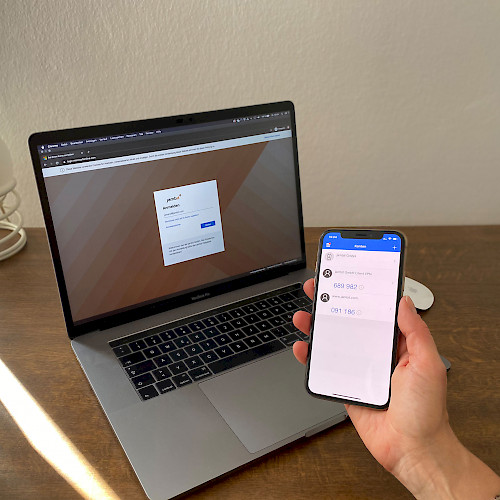 IT security for remote work: what decision makers need to consider
How has jambit prepared in terms of IT security and infrastructure to meet the new challenges in times of corona and the significantly increased remote work? He needs to know: Claus Gratzl, Head of Platforms & Operations at jambit. In this interview he explains how the support team and infrastructure ensure consistent IT security for our software projects.
By the way: In a guest article with the trade journal IP-Insider, Claus Gratzl gives up-to-date recommendations on how IT infrastructures remain efficient even in exceptional situations.
Claus Gratzl, what are the most important building blocks of a company that IT managers must secure in this situation?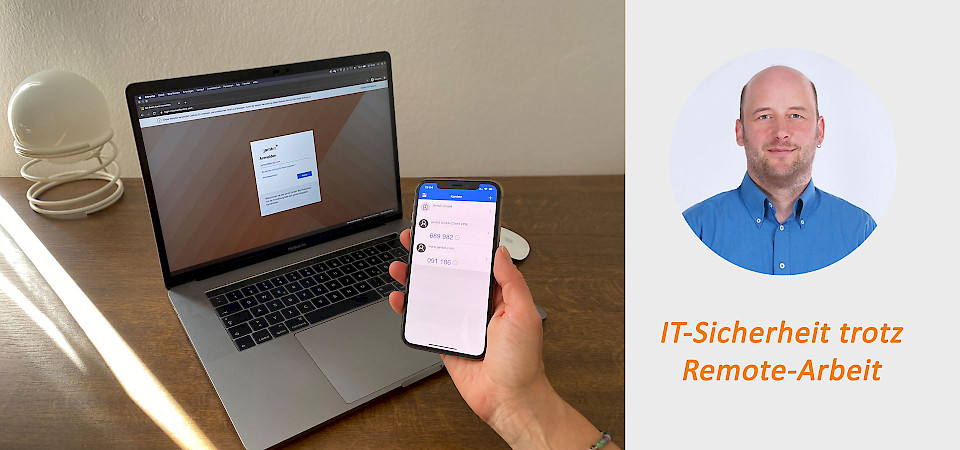 The basic question is: are remote meetings possible at any time? Quite clearly: we have to ensure internal communication. These days, it's important that collaborative services such as e-mail, chat, video conferencing and file editing work smoothly. At jambit, numerous employees regularly work from home and in teams distributed over several locations. The current situation is therefore no new territory for us.
What should every company implement right now to ensure IT security?
Secure software development methods are now more important than ever for our everyday work. These include automated tests, Infrastructure-as-Code (IaC), penetration testing and the four-eyes principle. The operating systems used as well the virus protection and firewall should be up-to-date. Provided services should be fail-safe. If possible, companies can bring their services into the cloud, for example with existing solutions such as Office 365.
I would also recommend using data storage that is independent of standards, such as the business versions of Dropbox or OneDrive. All of this is best secured through multi-factor authentication. Backups or centralized data backups must also work in any case while working from home. You can not only rely on them, you must test them (including restore) regularly.
Even if we are currently in an exceptional situation, companies should definitely continue to pay attention to data protection and security. It must be clear to us that data when working from home or remotely is no longer located behind the company firewall, but can potentially be accessed even more easily from the Internet.
How can employees be supported in terms of hardware?
All our employees are equipped with notebooks, which makes us flexible in the office, at the customer's site and when working from home. We plan our hardware requirements at an early stage with our distributors. We have reserved fixed contingents with them to demand material spontaneously. This supports our rapid company growth and is particularly beneficial to us now, when certain devices are not in stock and only difficult to obtain.
Since we have organized the administration of our IT services internally, we are now independent of external service providers.
Which topics must helpdesk teams now be able to cover?
First of all, support must be easily reachable. The support of our employees takes place during business hours. It is important to us that our developers have motivated in-house contact persons who can also provide remote support if needed while working from home. Since we have organized the administration of our IT services internally, we are now independent of external service providers.
The jambit Platforms & Operations team migrates systems of large banks or media houses into the cloud: how to scale IT infrastructures?
We have supported numerous companies. These include LBS, Swiss Life and media companies such as bunte.de and Wetter.com. At FAZ.net, we even bear overall responsibility for the operation and further development of the online presence. Many companies use lift and shift cloud migration. This means they transfer existing systems to the cloud without major adjustments. However, many potentials are not fully exploited.
At jambit, cloudization is always accompanied by the modernization of an infrastructure. We supervise projects from the first architectural design, to rollout, migration and the definition of operating processes up to highly available operation with SLA. With the goal that the system can be maintained and operated internally later on.
You would like to scale your company and your IT security hand in hand? jambit is a specialist for a variety of IT platforms and supports you as an independent consultant and in the practical implementation of infrastructure projects.
Future software developers are looking forward to a technically optimal working environment at jambit.