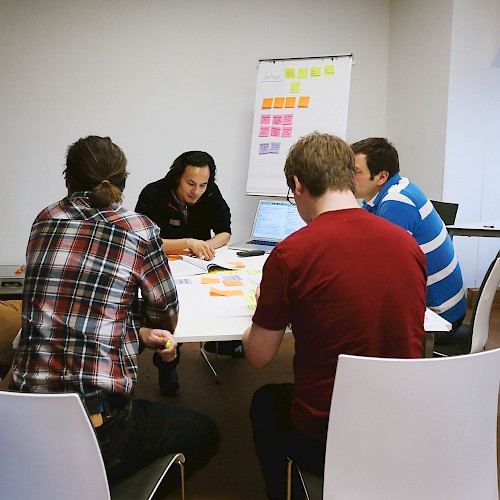 Introduction of Communities of Practice at jambit
jambitees support each other through exchange of know-how und experiences
In a Community of Practice (CoP), persons with similar roles or tasks join together in order to share their knowledge and experiences and to provide mutual advice and support.
After the implementation of a successful pilot project, jambit now offers all employees the opportunity to use this format and to join together in self-organized small groups of Project Managers, Scrum Masters, JavaScript architects or Mobile Developers, to name a few examples.
In the course of regular meetings, they can discuss current challenges or problems of the day-to-day project work and can develop specific solutions together. Moreover, processes that improve the performance of their roles and tasks in the long-term can be initiated and pushed forward together.
By introducing this concept, jambit wants to further strengthen its internal knowledge management and the cooperation among jambitees of different Business Units as well as to enhance the project work for our customers.