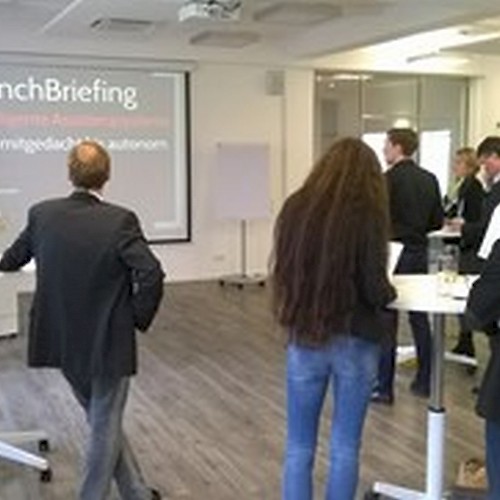 Intelligent assistance systems of the future
Interesting lecture by Frank Thomsen at Munich Network
On June 24, 2015, jambit's Innovation Consultant Frank Thomsen held an interesting lecture on 'Intelligent assistance systems – Why tomorrow's customer wants to get directed.' The setting: A network event by Munich Network, to which technology professionals, scientists, investors, consultants and further interested persons had been invited.
Frank Thomsen examined significant societal and technological developments which will occur over the next 5 to 10 years, due to trends in customer behavior, individualized, context-relevant advertising, artificial intelligence and autonomous machines. With his profound knowledge and sensitivity for innovative trends, he inspired the audience and encouraged further thoughts and discussions.
Frank Thomsen is expert for strategy development, creativity techniques and presentation design and possesses profound knowledge of the mobility and media industry. He works for i+, jambit's innovation consultancy, and is an active lecturer and keynote speaker.