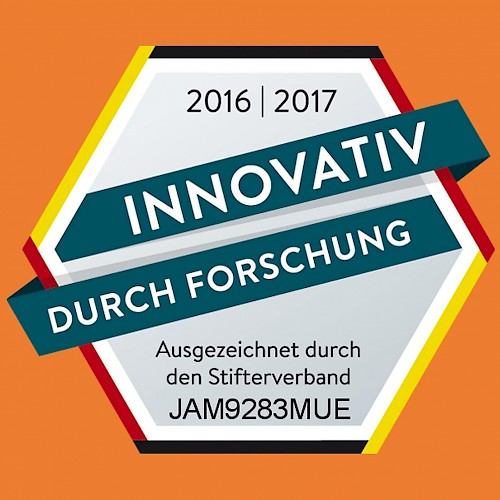 Innovative through research
Seal of quality for research and development activities of jambit
jambit – where innovation works. Not only an empty slogan but common practice of all jambitees!
Together with our customers, we invest know-how, time and money in innovative research and development projects in diverse industries.
For these "investments in Germany's future sustainability", jambit was now awarded with the seal of quality for research and development. For more than 40 years, it is conferred by the Stifterverband für die Deutsche Wissenschaft on companies that distinguish themselves through a particular performance in this field.
On behalf of the Federal Ministry of Education and Research, the Stifterverband conducts information about research and development activities of the German economic sector annually. These data serve as relevant basis for decisions concerning economic, innovation and technology policy on a national and international level. The thematic focus of this year's survey was on research and development in the service sector.
Here, you can find further information and the survey results of 2014 (in German)