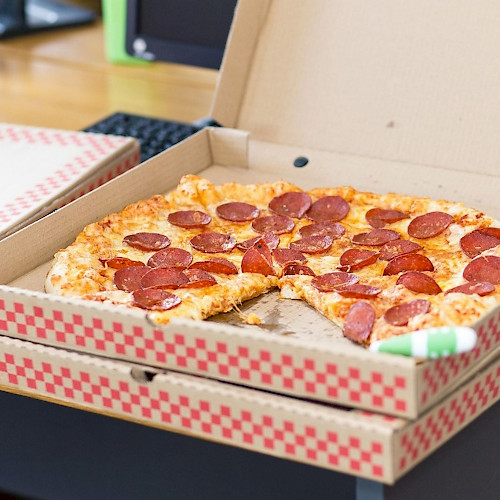 Information security as company-wide business process
"Recognizing infosec as a global business process - rather than a role within IT" – about this topic, last week a meetup of the group MUC:SEC took place at jambit.
Jenn Foosh, expert in the field of security, risk management and compliance, held a keynote speech about the relevance of information security (InfoSec) in organizations. It was not at all only a topic for the internal IT department, but had to be recognized as comprehensive aspect in all organizational areas. Accordingly, it was better placed in the compliance or legal department of a company instead of the IT department. There, the risk existed that it would be treated as unpleasant cost factor and would never reach the importance of a mission-critical business process.
After the speech, the around 30 meetup participants discussed the speaker's statements and further security issues while enjoying pizza and beer at the jambit office.
Further meetup at jambit are already in planning. Stay up-to-date and follow us on Facebook, XING or LinkedIN!