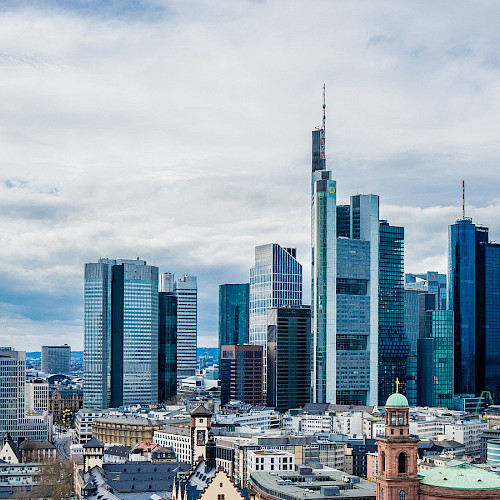 jambit Opens Subsidiary in Frankfurt
jambit expands its service offer of individual software solutions for financial companies in the Rhine-Main region. In competition with FinTechs, established companies in the financial industry have to find the balance between the shortest possible time-to-market and outstanding user experience. This requires modern and agile development processes and a software service provider that offers individual solutions for the specific company size or business model. jambit's success model for fast and customized software is based on these agile processes in close cooperation with the customer. With the new office in the heart of Frankfurt city, jambit also moves closer to its existing customers, such as F.A.Z. and Haftpflichtkasse.
Head of subsidiary is top expert for banks and financial service providers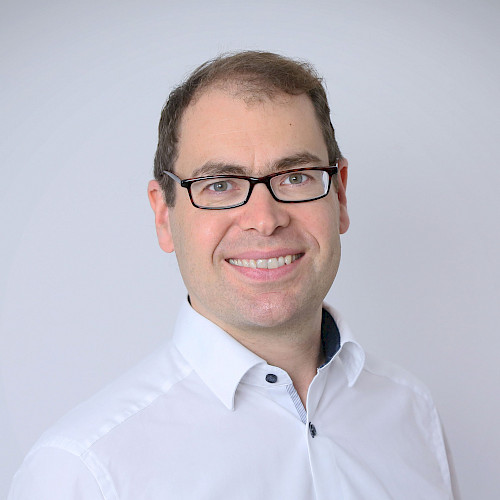 Dr. Walter Mickel becomes the head of jambit's new subsidiary. He can rely on many years of experience in specialist and IT projects in the financial industry. These are ranging from asset valuation and modern test management on trading platforms to the introduction of modern data warehouses according to BCBS 239, which is the principle for effective aggregation of risk data and risk reporting. Peter Fellinger, founder and CEO of jambit, is happy: "With Walter, we were able to win a jambitee as head of the subsidiary who knows the challenges of the financial world at the pulse of time. With his technological know-how, he will expand jambit's commitment in the area of top-notch technologies in the financial metropolis and strongly contribute to shaping it." Dr. Walter Mickel also brings an analytical understanding of highly complex processes through his academic background as an engineer and physicist.
New Office at Zeil 109 – subsidiary for customer proximity in software development

The new jambit office in Frankfurt is located in the K1 Business Club on the Zeil in Frankfurt city center. Modern and transparent offices fit harmoniously into jambit's corporate culture. And where jambitees work on software development projects, one thing must not be missing: Next to virtual meeting possibilities, a foosball table is also part of the equipment. The office is located on the Zeil, an important shopping street in the city center. With its central location, the office joins the existing jambit locations in Munich, Stuttgart, and Leipzig. For more complex software projects, short distances are an advantage for more intensive coordination and on-site customer support.
Individual software solutions for Munich and Frankfurt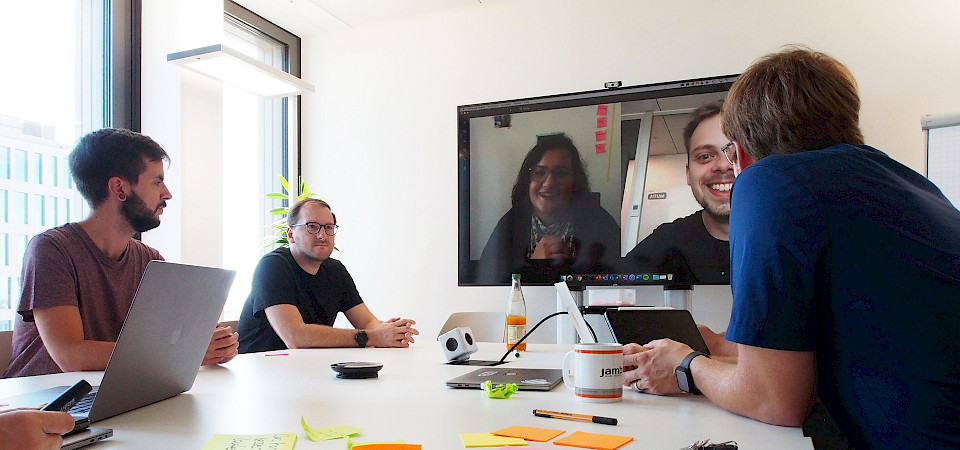 "What I have learned from my last years of work in this industry: in the finance or insurance industry, nowadays, there is no challenge that is not an IT challenge at the same time".

"With the office in Frankfurt, we are also creating a meeting place and workshop lab for top notch technologies such as AI, robotics, and process digitization. We are also looking at Distributed Ledger Technologies and their opportunities for the financial sector".
What are Distributed Ledger Technologies?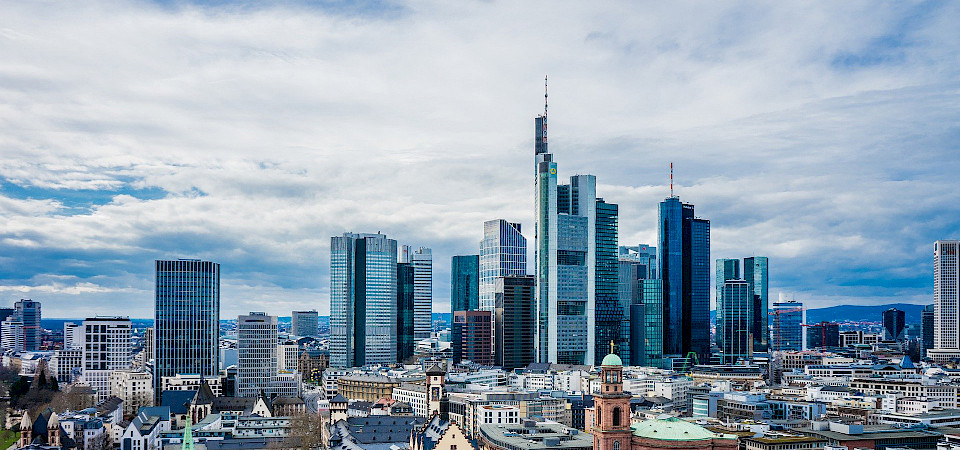 Distributed Ledger Technology (DLT) describes a decentralized register. DLT is considered a key technology for many innovations in the field of financial services and IoT. DLT enables the digital certification of digital payment and business transactions between users without a central point of legitimation. DLT is an umbrella term for the buzzword "Blockchain", but also includes more powerful concepts. With the latest generation of DLT, processes that were previously too expensive can now be mapped efficiently. For financial companies, they offer applications in the area of efficient post-trade processes, improved reporting, micropayments, and data management. jambit advises and accompanies its customers from the proof of concept to the finished applications of DLT-supported business models.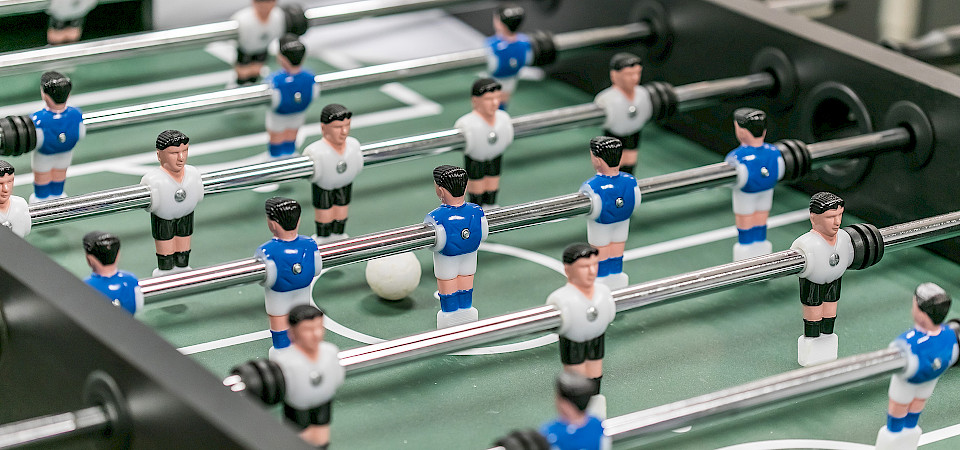 100% enthusiasm for software solutions with top experts for technological transformations in the financial industry

jambit's mission 100% enthusiasm is not only the common thread running through successful customer projects, but also through the top-of-mind personnel development concept. It consists of sophisticated recruiting, continuing professional development courses for developers, and methods such as Vertrauenslernzeit. It enables our software developers to manage projects in a highly complex and highly regulated environment. Walter Mickel: "A deep understanding and enthusiasm for the business model of our customers together with our tech know-how makes jambit the ideal IT partner: whether it is the development of an app with customized user experience or the software architecture for an administrative product".