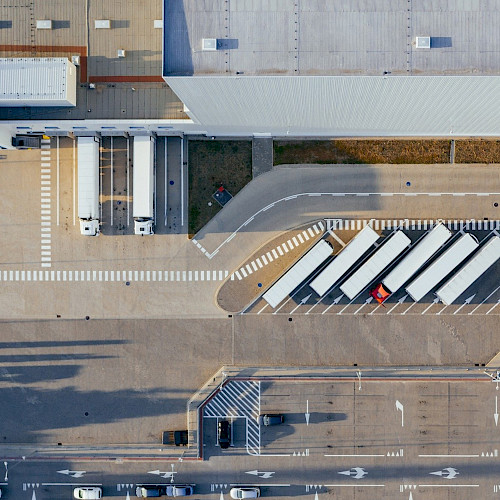 How software service providers work together with the manufacturing industry
Software solutions offer competitive advantages in quality management and efficiency increase for industrial companies in networked production. Maximilian Schenk is Head of Industry & Energy at jambit and develops solutions for companies in the manufacturing industry together with cross-functional teams of back-end, Big Data and usability experts. We met him for an interview on the occasion of our new innovation story with ams-OSRAM International GmbH. In the interview, we learn about component tracking, how software developers acquire specific domain knowledge and how important software ergonomics is for manufacturing companies.
Why do manufacturing companies need component traceability and for which industries is it suitable?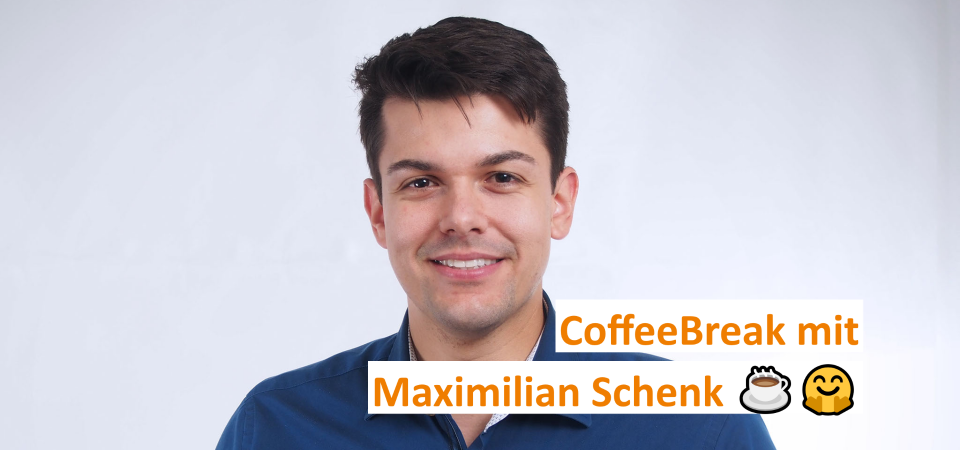 Component traceability is an important tool in the production process in a wide range of industries. In short, it is about the seamless "tracking and tracing" of components in production. Software solutions that enable tracking and tracing create transparency for companies about their quality, the production process, and, depending on the depth of integration, the entire supply chain. Especially in high-tech industries such as the automotive industry, products must meet the highest quality standards. Moreover, supply and service chains in almost all industries are internationally networked, which leads to the need of fast and precise solutions for global companies.
Our Innovation Story: Traceability tool for ams-OSRAM International GmbH
How does jambit approach industrial domain knowledge such as component tracing?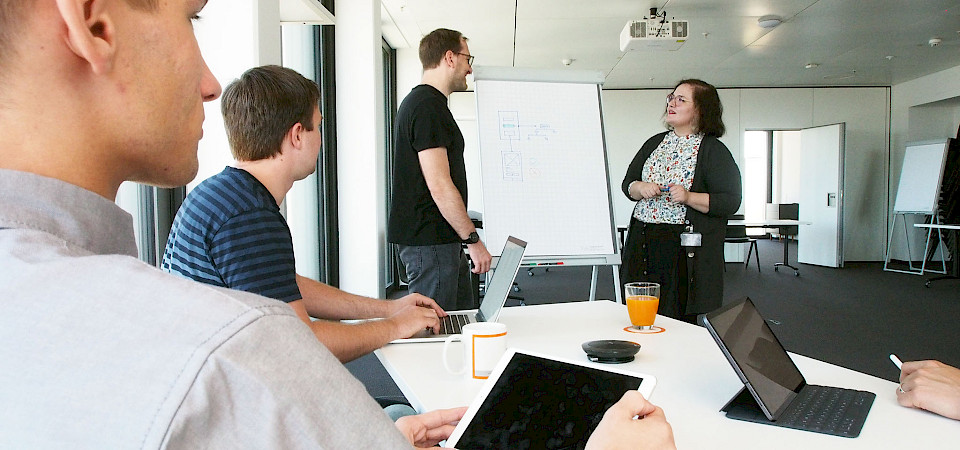 Software development is our core expertise. Equally important, however, is the cross-divisonal ability of our developers to fget used to work with the customer's domains. We need to get a quicker overview of the knowledge that our customers have built up over the years. That's why we build our projects the way we work with the customer – tailored to their needs. The customer often brings product owners to the team who do not work in software development.
What we do then is conducting workshops or even spending a normal working day with the customer looking over his or her shoulder. The task of a software service provider is to transfer these insights into software solutions. It is incredibly valuable to have a customer who is willing to share their knowledge or explain their domain. Especially with highly complex customer-specific domains, there are always aspects that are difficult to penetrate. Consistent exchange and constant verification of one's own actions are immensely important. With our agile approach, we take the offensive early on and get closer to our goal iteratively.
Why is user-centered design important for industrial companies? How do you start a user-centered design approach?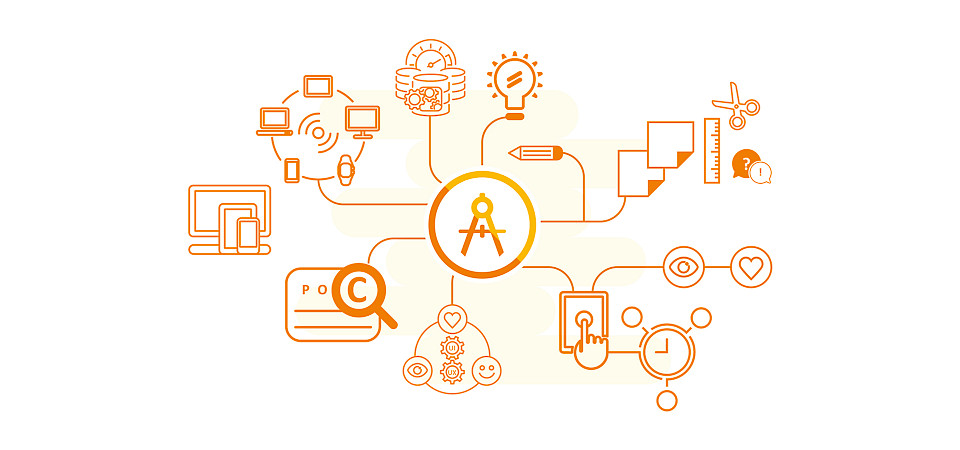 At jambit, we have experts for user-centered design. The experts have backgrounds in disciplines such as design but also psychology and are therefore able to advise our software development projects also with regard to software ergonomics. Especially in the manufacturing industry, it is important to offer users software ergonomics that is easy to understand and to use. Industrial applications often seem to have no alternative. This makes it even more important to support the user in their work with good software in the best possible way. In the current project, we immediately started with a user-centered design approach. Together with the customer, we sketched the problem the system should solve. We also looked at tasks and goals as well as existing workflows together with the customer.
User-centered design is a framework model that is executed iteratively. The first step is to understand and describe the usage context. What is the problem I want to solve? This results in requirements that we record and outline in a design solution. This gets users off their thinking patterns of the existing systems. Together with the customer, we draw a vision to become the basis for software development. Later, we evaluate this vision with mockups and prototypes and develop iterative solutions. In this way, we have little effort at an early stage of the project, but we immediately find approaches for initial developments that bring concrete added value. In addition, we see where systems need to be modernized internally. This also creates a high level of transparency for the coming project cycle. The user-centered design process helps software developers and customers to avoid major errors at the project start, to check requirements early on and to develop a product that meets the needs of industrial users.
Consistent exchange and constant verification of one's own actions are immensely important. With our agile approach, we take the offensive early on and get closer to our goal iteratively.
What do software experts need to pay particular attention to when working with industrial companies?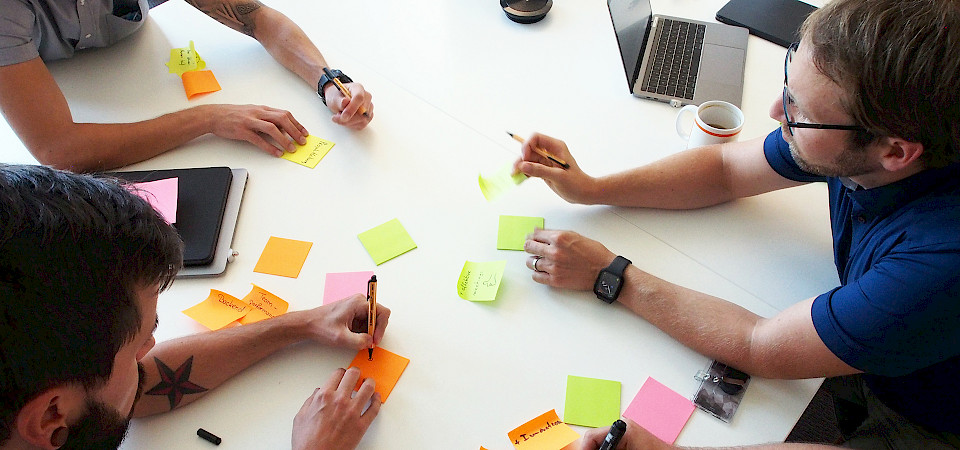 In software projects for large industrial companies, we have to think outside the box. We have to look not only at our own software, but also at the systems around it. What does the ecosystem look like and what more preparatory work does it need? If software works well and delivers what it promises, it can quickly lead to requests for new features in the company. This is where expectations need to be smartly biased and where to develope a roadmap for internal stakeholder management together with the customer.
We see time and again how important it is to plan internal marketing with the customer. Software service providers have to offer guidance here as well as technical expertise.