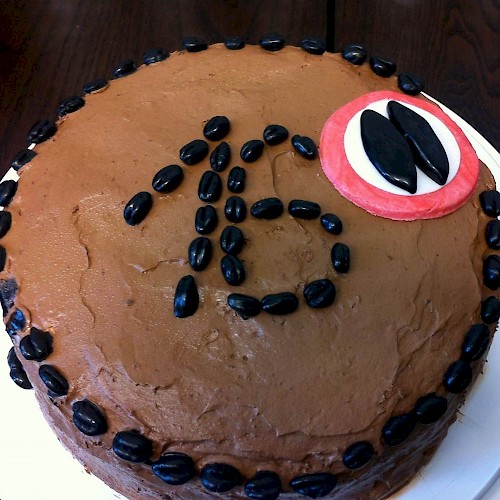 Happy 16th Birthday, jambit!
Sweet Sixteen party with cake & Bavarian veal sausage breakfast
Exactly 16 years ago, Markus Hartinger and Peter Fellinger founded the jambit GmbH. At that time it was their baby – today, it is nearly grown up!
Thus, jambit celebrations are now officially permitted to last until 12 pm, the after work beer on the roof terrace does not have to be filled into a thermal coffee pot anymore and we do not have to worry about the legality of our facebook page in future.
But above all, all jambitees – and especially our CEO's and the very first employees – can look back on the last 16 years with earned pride. The company has managed all ups and downs of the dotcom era successfully. Year by year, new renowned customers and exciting projects were acquired and jambit established itself as a strong software partner for diverse industries and topics.
Today, the birthday was celebrated with our traditional Bavarian veal sausage breakfast and a cake which was in no way inferior to an American Sweet Sixteen cake! To the next 16 years!