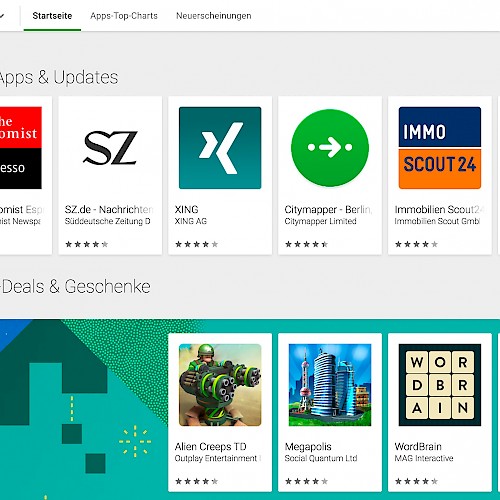 Featured app in Google Playstore: SZ for Android
SZ app delights with optimized user experience
A featured app in the Google Playstore – a special praise for every app developer! Thus, the developer team of the SZ app, in which jambit has been firmly embedded for several years, has a reason to be happy: Today, the SZ app for Android was featured in the category "New Apps & Updates" by Google Playstore!
The cross-functional team well deserves the recognition: After the successful launch of the Android app at the end of 2014, app developers, UX experts, designers, backend specialists and product managers continued working hand in hand in order to optimize the app.
Regularly, new features were developed and technical improvements implemented. Among others, the app was optimized for Android 5 and 6 and the user interface was redesigned and implemented according to Google's Material Design Guidelines.
An effort which has not only been rewarded by the featuring, but above all by a lot of positive feedback by digital SZ readers!