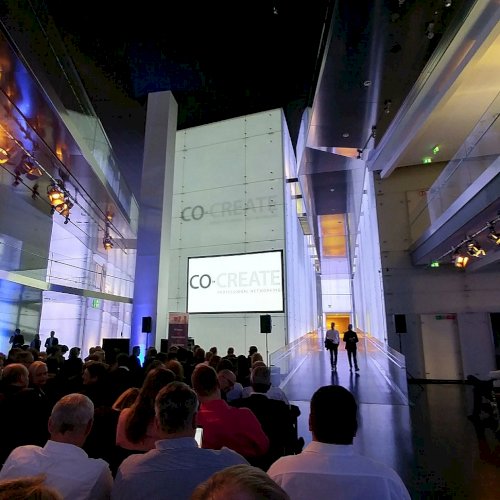 Digitization and Industry 4.0
Network speech of innovation consultant Frank Thomsen
At the annual event of the management network Co-Create, jambit's innovation consultant Frank Thomsen talked about digitization and industry 4.0.
He pointed out current developments and perspectives which open up due to Cloud solutions, Big Data, artificial intelligence and other fields of technology. From new opportunities in Human-Machine- and Machine-to-Machine-Interaction to transactions via Blockchain technology: the industry is undergoing a period of change, areas like logistics, production or recycling are revolutionized.
With his speech, Frank Thomsen encouraged the participants to turn own, new ideas into reality. With a flexible roadmap, prototypes and pilot projects, companies could successfully implement pioneering projects on an iterative way – according to the motto: "Fail fast, succeed sooner!"
Support with innovation projects provides jambit's Competence Center New Business.
We look forward to your message!