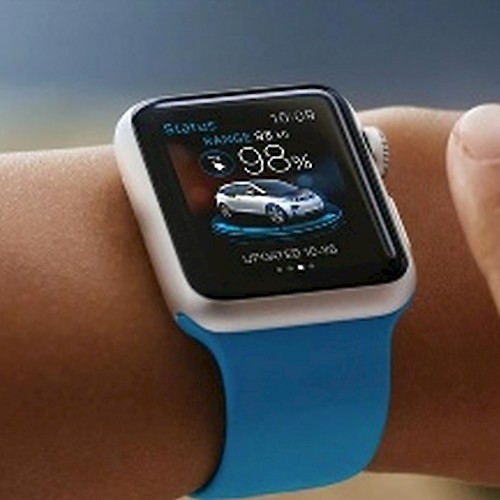 CES Innovation Award for BMW i Remote App
Award in the category "Software und Mobile Apps"
As part of the Consumer Electronics Show (CES) in Las Vegas, the BMW i Remote App for the Samsung Galaxy Gear Smartwatch was awarded with the CES Innovation Award 2015 in the category "Software und Mobile Apps".
The App was developed in a cooperative project by jambit and BMW and allows users of the BMW i3 to connect their car with an intelligent watch. Thus, various functions become available, for example the retrieval of information about the state of battery charge and the resulting reach, the setting of departure times for optimization of battery use, or the remote control of door locks and air-conditioning directly from the wrist. Moreover, users get information about their driving efficiency and are able to optimize their driving style supported by integrated tutorials.
jambit and BMW are delighted that their project convinced the renowned specialist jury of the CES Innovation Awards and could, under consideration of criteria like usability, degree of innovation and contribution to quality of life, prevail against the strong competition in the world of mobile apps.