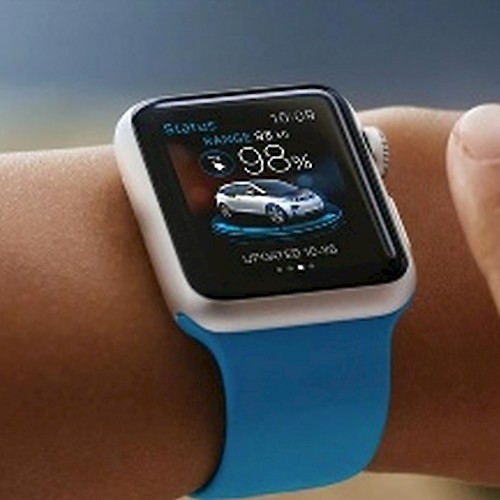 Latest app versions with great features are in the stores
The latest versions of the BMW i Remote App and My BMW Remote App, developed by jambit and BMW, are now available in the stores and enrich users with additional functions.
For some time already, owners of a BMW i3 or i8 could comfortably manage several vehicle functions with the BMW i Remote App via smartphone. They can check the battery status, localize charging stations, manage door locking and air conditioning via remote control, review their driving efficiency, and much more. Through the competent and engaged work by jambitees on the app, it is now possible to use these remote services also via Apple Watch: "BMW i on your wrist!"
The My BMW Remote App allows owners of diverse BMW models a straightforward remote control of basic vehicle functions such as heating, door locking, horn and flashers. Furthermore, it is possible to localize the vehicle on a smartphone map – for the latest version, any distance limits were removed! Besides, jambit has optimized the address search which enables drivers to predefine routes on their smartphone and transfer them to their car's navigation system.
The apps are available for free at the iTunes store (BMW i Remote App, My BMW Remote App) as well as the Google Play store (BMW i Remote App, My BMW Remote App).