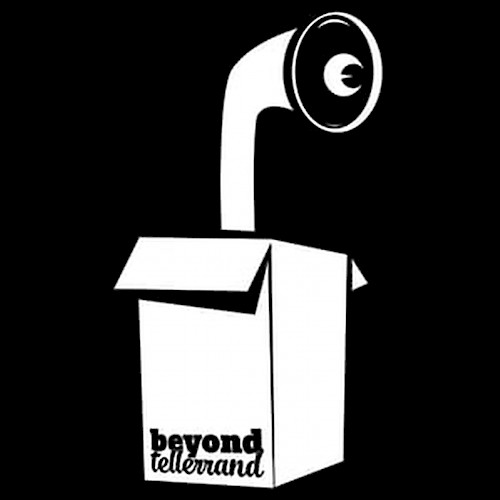 Beyond Tellerrand – Design, technology & inspiration
Expert conference provides fascinating insights into web design and development
"Beyond Tellerrand" is an exceptional expert conference for creative web designers and developers. Design, technology and inspiration are at the focus. Besides, there is enough time for networking with well-known and new faces of the scene.
One of our jambitees also looked beyond the Tellerrand from May 9th to 10th in Düsseldorf. In a short interview, he talks about his impressions and experiences.
How did you learn about "Beyond Tellerrand"?
"Beyond Tellerrand" is very popular in the web designer and web developer scene and much discussed at Twitter & Co. I took part for the first time in 2011, when I won a ticket for the conference in a competition.
What is special about "Beyond Tellerrand"?
The conference is always organized with a true passion for detail: From the choice of location (Capitol Theatre in Düsseldorf) to design elements (this year's design theme focused on retro graphics in the style of old ANSI art) up to the sound (in the breaks between the talks, a DJ integrated sound snippets from key statements of the previous speaker into the electro music).
Another characteristic of "Beyond Tellerrand" is the excellent quality of speakers, who are absolute experts in their fields - and the reasonable ticket price.
Which three talks did you find most inspiring?
In "Resilience", Jeremy Keith looked at the history of web technologies and how HTML, CSS and JavaScript have evolved. He pointed out brilliantly why some layers in the web technology stack are more fragile than others, and which consequences it has for developers when implementing websites.
Tobias Baldauf showed in "Your Hero Images Need You! Save the Day with HTTP2 Image Loading" that HTTP2 in combination with progressive image rendering can be highly beneficial for the performance of a website. The talk was very technical, but it was presented vividly and inspiring. His scientific approach to the issue was impressing, as well as the fact that certain techniques can tickle out the last ounce of the performance.
In "The Reinvention of Normal", Dominic Wilcox demonstrated how creative thinking can – and should – contribute to a reinvention of "normal" things in our society. With this mantra, he visits British schools in order to teach children the importance of creativity and thinking "out-of-the-box". After the workshops, many ideas of the children are actually realized in cooperation with product designers.
What has been the most interesting learning for you?
The conference reminded me to appreciate frontend technologies and their implementation as actual craft, and to incorporate this awareness with a certain pride and quality consciousness in my work. The get-together with like-minded people, the great atmosphere and the inspiring cutting-edge talks conveyed a great spirit which will certainly accompany me in the next couple of months.