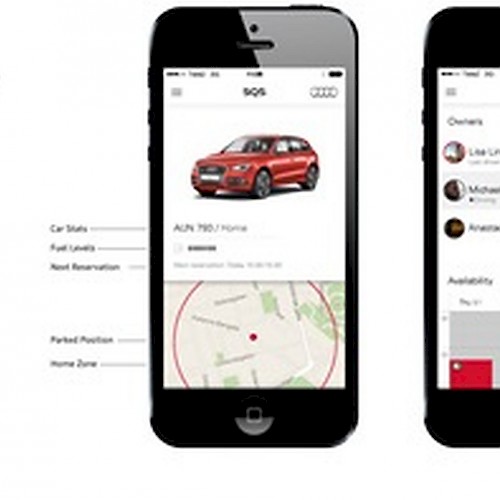 Audi unite: Connected, cosmopolitan, chic.
jambit convinces as development partner of Audi
Carsharing is booming – not only in Munich! It is thus not surprising that by now many large automotive manufacturers follow this trend and offer various carsharing concepts both nationally and internationally. Last fall, Audi has launched a special pilot project in Stockholm which got off a good start in the meantime: 'Audi unite' allows groups of up to five people to jointly use a car for one or two years and to share the monthly rates.
For this 'microsharing' concept to function well, an uncomplicated and functional communication tool for the co-users is needed – a challenge jambit was happily to face as development partner of Audi. The result is well worth seeing: A Smartphone app which is able to locate the car by taking into account the privacy settings of the current user and which allows to make reservations and to retrieve the current fuel level. Besides the app, jambit developed the systems for user administration, reservations, use-dependent billing as well as further features of Audi unite.
We will follow up the project success in Stockholm with keen interest and we will continue to support the international implementation of the microsharing concept by Audi unite.
Further information is available at www.audiunite.com.